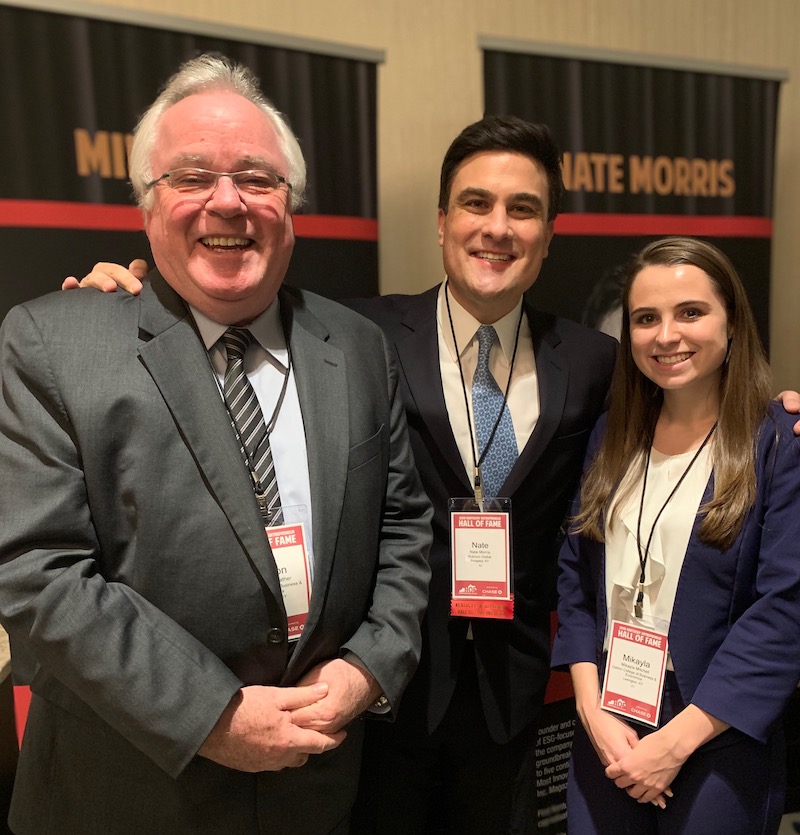 Undergraduate and graduate students from the University of Kentucky's Gatton College of Business and Economics are invited to apply for the 2021-2022 Nate Morris Fellowship. Applications are being accepted until June 1, 2021.

Since 1970, the Center for the Study of the Presidency and Congress (CSPC) Fellows have come to Washington, D.C. to learn about leadership and governance, to share their outstanding research, and to explore careers in public service. Fellows are given the opportunity to study the United States Presidency, the public policymaking process, and our Chief Executive's relations with Congress, allies, the media, and the American public.

Said current CSPC Fellow Dean Farmer, "I am incredibly blessed to be a part of the Nate Morris Fellowship. I have had the opportunity to conduct high-level immigration research and discuss modern policy issues with prominent policymakers and students across the United States. Of course, I could not have conducted this research successfully without the help of Dr. Christopher Bollinger and Mr. Bill Lundin, my CSPC mentor. I would recommend that any students interested in public policy, law, and politics apply to this program."

There is no cost to attend for the student. Travel, room, and board expenses are covered. The opportunity is made possible by the generous contributions of the Morris Foundation and Nate Morris, CEO of Rubicon. Morris, from Lexington, Kentucky, is the first Entrepreneur in Residence at the Gatton College, a member of the Dean's Advisory Council, and is a trustee of the CSPC.

The fellowship will be a hybrid experience. Students will still travel to Washington, D.C. for an in-person convening, and attend monthly digital sessions with prominent policy experts, political figures, journalists, and private-sector leaders. 

"The CSPC fellowship is a great opportunity for students to learn more about the policy processes of the Executive and Legislative branches of our nation's government, to meet and interact with top students across the country, and to work closely with a faculty mentor on their research project. It is a fantastic capstone experience," says James P. Ziliak, Chair of the Department of Economics and past CSPC faculty mentor.

Application materials are due by June 1, 2021 to the URC via email to mike.trusty@uky.edu. For more information, visit the Gatton CSPC site.

###

The Center for the Study of the Presidency & Congress (CSPC) is a non-profit, non-partisan think tank focused on understanding past lessons of Presidential and Congressional leadership; tackling today's strategic policy challenges, and educating future generations of leaders.

For more information on CSPC, follow CSPC on Twitter or LinkedIn.

For more information on Rubicon, visit www.Rubicon.com or follow Rubicon on Twitter, LinkedIn, Facebook, and Instagram.

For more information on the Morris Foundation, visit www.MorrisFoundation.org​​