The Gatton College of Business and Economics has a unique opportunity, courtesy of The Morris Foundation, to select a student for the Presidential Fellows Program at The Center for the Study of the Presidency and Congress (CSPC).
The ideal student should have a demonstrated interest in an aspect of the American government, such as public policy, and should be comfortable speaking, presenting, and writing specifically about the American Presidency or Congress.
The Fellows participate in monthly virtual sessions with prominent policy experts, political figures, journalists, and private-sector leaders and a leadership conference in Washington, DC during the Spring semester, in addition to completing a 10-15-page research paper that is eligible for publication and awards. While attending the conference, the Fellows participate in workshops where they present and receive constructive criticism on their research papers.
The Fellows also have the opportunity to engage with policy experts, government officials, and leaders in the legislative process. In the past Fellows have had the opportunity to meet with speakers such as Federal Reserve Board Chairman Ben Bernanke; Secretary of Defense Leon Panetta; Senator Susan Collins; Deputy Secretary of Labor Christopher Lu; Governor John Kasich; and Under Secretary of Defense Michèle Flournoy.
There is no cost to attend for the student. Travel, room, and board expenses are covered.
More information is available here: https://www.thepresidency.org/presidential-fellows-program
Interested students must email a PDF of the following documents to jacqueline.carbuccia@uky.edu by June 1:
Resume
Essay on your interest in American government and how the Fellowship would fit into your future career goals. Include a brief summary of one to three topics you are interested in researching.
Faculty Reference (Provide name and contact information of faculty member that has agreed to provide a recommendation, B&E faculty preferred.)
An unofficial copy of UK transcript
About the Center for the Study of the Presidency & Congress
The Center for the Study of the Presidency and Congress (CSPC), founded in 1965, is a non-profit, non-partisan 501(c)(3) organization. CSPC's mission is to: promote leadership in the Presidency and the Congress to generate innovative solutions to current national challenges; preserve the historic memory of the Presidency by identifying the lessons from the successes and failures of such leadership; draw on a wide range of talent to offer ways to better organize an increasingly compartmentalized federal government; and educate and inspire the next generation of America's leaders to incorporate civility, inclusiveness, and character into their public and private lives and discourse.
Gatton College Fellows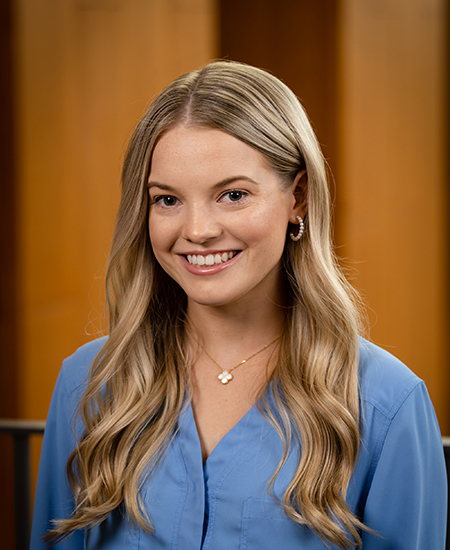 Olivia Jenkins
2021-2022 Fellow
"Women's Effectiveness in the United States Congress"
Faculty Mentor: Cynthia Vines, Ph.D., CPA, Associate Professor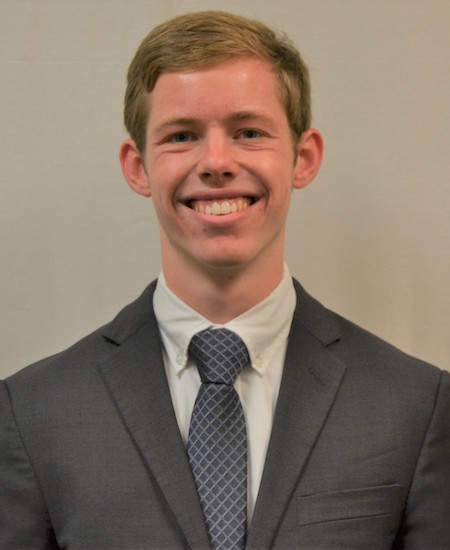 Dean Farmer
2020-2021 Fellow
James R. Moffett Award Winner
"Do Skills Pay the Bills? Analyzing the Impact of H-1B Visa Recipients on Domestic Wages in Applicable Occupation Sectors"
Faculty Mentor: Christopher R. Bollinger, Ph.D., Sturgill Professor of Economics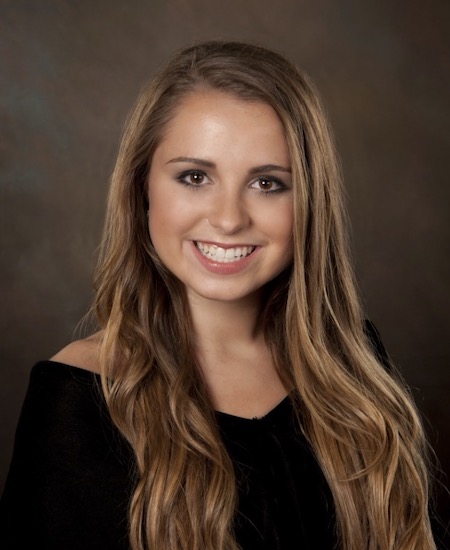 Mikayla Mitchell
2019-2020 Fellow
"Congress and the President's Role in Designing Welfare-to-Work Programs That Promote Economic Mobility"
Faculty Mentor: James P. Ziliak, Ph.D., Gatton Endowed Chair in Microeconomics