University of Kentucky
Since 1970, the Center for the Study of the Presidency and Congress (CSPC) Presidential Fellows Program has inspired college students to become the public servants that will guide our nation's future.
Today, the program continues that mission by providing top collegiate students in the United States and around the world with the opportunity to study the U.S. Presidency, the public policymaking process, and our President's relationships with Congress, allies, the media, and the American public. Over the course of an academic year, the Fellows learn about leadership and governance, share their outstanding research, and explore careers in public service.
Since its inception, the Fellows Program has developed leadership skills in more than 1,500 students. Many of our fellows have been awarded the prestigious Rhodes, Marshall, Fulbright, Truman, and Gates Scholarships. Alumni of the Fellows Program also have the distinction of serving in positions such as Capitol Hill and White House staffers, award-winning journalists, CEOs of corporations and non-profit organizations, senior military leaders, and university presidents and deans.
Through the Nate Morris Fellowship, the Gatton College of Business and Economics at the University of Kentucky has a unique opportunity to select one student each year to be a part of this program. 
Nate Morris is the Founder & Chairman of Rubicon (NYSE: RBT), a leading digital waste and recycling marketplace and provider of innovative software-based products to businesses and governments worldwide. Legally formed in 2009 with a $10,000 line of credit and maxed out credit cards, today Rubicon operates in all 50 U.S. states and 20 countries around the world and is publicly traded on the New York Stock Exchange.
Rubicon has ushered in a new industry standard that works to protect the United States against environmental and national security threats. The company holds more than 50 patents and helps Fortune 500 organizations, main street businesses, and governments around the world move toward increased recycling, efficiency, and tax-payer savings. Under Morris' leadership, Rubicon has become a catalyst for groundbreaking change across the waste and recycling category while being recognized as "One of the World's Most Innovative Companies" by Fast Company, an "Industry Disruptor" by Inc. Magazine, and a Great Place to Work™ 5 years running.
A ninth-generation Kentuckian, Morris' family descends from Morgan County, in the heart of Appalachia. A product of public schools, Morris was raised in a union household by a single mother. He graduated from George Washington University with a Bachelor of Arts in Political Science, as a Scottish Rite Scholar, and was elected Phi Beta Kappa.
Morris was the first Kentuckian to be named to Fortune Magazine's 40 Under 40 list and is a regional winner of EY's Entrepreneur of Year Award. He is also the youngest inductee ever to the Kentucky Entrepreneur Hall of Fame.
Morris is the founder of the Morris Foundation whose mission is to provide access to the American Dream for all Kentuckians. He serves on the Dean's Advisory Council and as the Entrepreneur in Residence at the Gatton College of Business and Economics at the University of Kentucky. In 2019, he endowed the Nate Morris Fellowship through the Center for the Study of the Presidency and Congress (CSPC) at the Gatton College.
Committed to using business as a platform to protect the United States, Morris is a member of the Board of Directors of Business Executives for National Security (BENS.org).
Morris is authoring a book that will chronicle his life story and his fight to enter the waste industry. The book is scheduled for publication by the Crown Publishing Group in 2023.
Morris and his wife Jane reside in Lexington, Kentucky.
Interested students must email a PDF of the following documents to DanielleLJohnson@uky.edu by June 1:
Resume
Essay on your interest in American government and how the Fellowship would fit into your future career goals. Include a brief summary of one to three topics you are interested in researching.
Faculty Reference (Provide name and contact information of faculty member that has agreed to provide a recommendation, B&E faculty preferred.)
An unofficial copy of UK transcript
University of Kentucky Fellows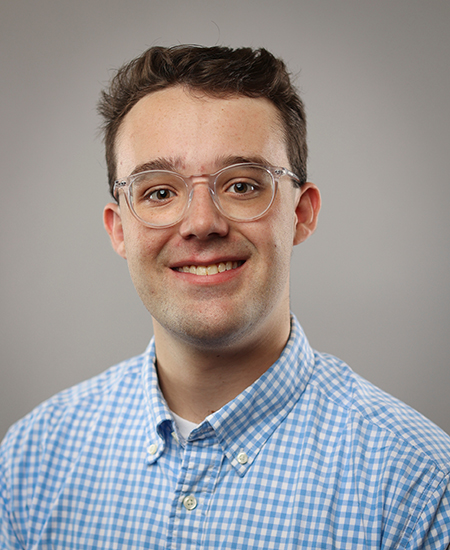 Will Ransdell
2022-2023 Fellow
""An Examination of U.S. Oil Sanctions Against Russia Following The 2022 Invasion of Ukraine"
Faculty Mentor: Ana Maria Herrera Ph.D., Professor and Associate Chair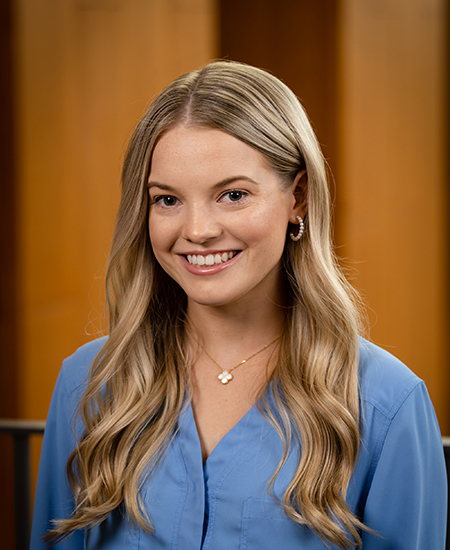 Olivia Jenkins
2021-2022 Fellow
"Women's Effectiveness in the United States Congress"
Faculty Mentor: Cynthia Vines, Ph.D., CPA, Associate Professor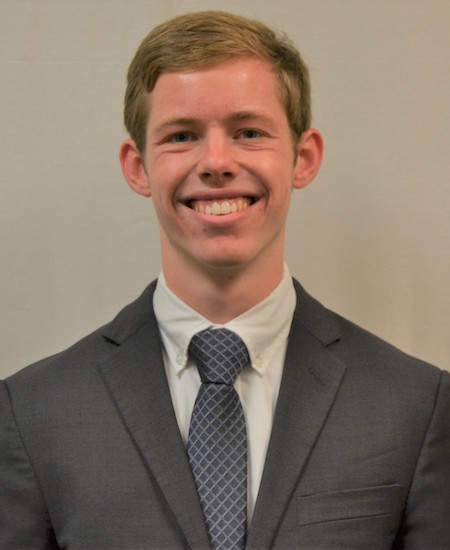 Dean Farmer
2020-2021 Fellow
James R. Moffett Award Winner
"Do Skills Pay the Bills? Analyzing the Impact of H-1B Visa Recipients on Domestic Wages in Applicable Occupation Sectors"
Faculty Mentor: Christopher R. Bollinger, Ph.D., Sturgill Professor of Economics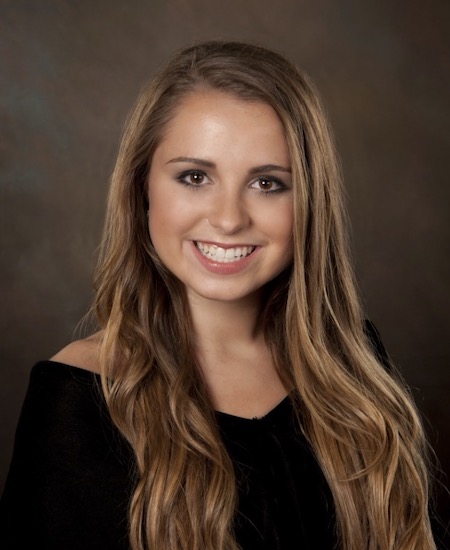 Mikayla Mitchell
2019-2020 Fellow
"Congress and the President's Role in Designing Welfare-to-Work Programs That Promote Economic Mobility"
Faculty Mentor: James P. Ziliak, Ph.D., Gatton Endowed Chair in Microeconomics