Gatton's Executive-in-Residence Program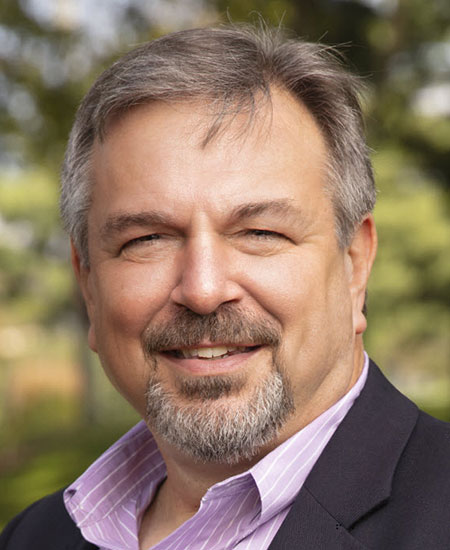 Brad Patrick: Gatton Staff Executive-in-Residence
The Gatton College of Business and Economics is pleased to have Brad Patrick, an Executive-in-Residence on staff focused on connecting businesses with faculty, staff, and students for mutually beneficial initiatives and projects.
Brad Patrick joined the Gatton team after more than 33 years of professional and executive leadership positions in a variety of industries. He brings great experience in facilitating value-added working relationships between businesses, non-profit organizations, and professional associations. These organizations have enjoyed participating in insightful research, dedicated training programs, connecting researchers and professors as speakers in conferences and company meetings, as well as dedicated student projects.
Brad's role serves as a facilitator among academic department resources and complements the various programs offered across the college. His role is to enhance the college's relationships with businesses and to generate new program ideas. Brad can help business professionals and community members engage in in-class presentations, support student events and competitions, and enhance internship and class projects by connecting people with our talented Gatton professionals.
Please feel free to contact Brad Patrick at brad.patrick@uky.edu or via phone at (859) 421-6920 to learn ways to engage with the Gatton College or to discuss ideas for leveraging resources for your company's or organization's needs.
Visiting Executive-in-Residence Professionals
Each year, the Gatton College of Business invites high-level executives to the Executive-in-Residence (EIR) program. These executives are typically Gatton alumni who represent a wide variety of industries. The core focus of the EIR program is to engage and provide unique opportunities for experts to interact closely with students and faculty that are reflective of the real world of business. These experiences help students become more effective leaders in their fields of study. This program also allows engagement by promoting successful alumni, corporate partners, and their achievements to the university and business communities.
If you are interested in more information about the Executive-in-Residence program, please contact Rich Brown.
Huaming Gu
Partner, Baird Capital,
Scott Kiser
Associate Deputy Assistant Secretary, US Air Force
Rexford J. Tibbens (Rex)
President & Chief Executive Officer, frontdoor (FTDR)