Date
Thursday, February 27, 2020
12:30 – 1:00 pm Registration / Project Connect Discussions
1:00 – 5:30 pm Forum
5:30 – 7:00 pm Networking Reception / Project Connect Discussions
Registration Fee: $225 (includes reception)
Discounted fee for multiple of five or more together: $200 per registrant
Table of 8: $1,500 (Company name displayed at table)
---
Location
Woodford Reserve Club
UK's Kroger Field
Lexington, KY
---
6th Annual Commonwealth Supply Chain Innovation Award Sponsored by SAS Institute, Inc.
Announcement of 6th Annual Commonwealth Supply Chain Innovation Award Winner. Click here to find out more about the Award and to upload submissions.
---
Agenda
| | |
| --- | --- |
| 12:30 – 1:00pm | Project Connect Discussions |
| 12:30 – 1:00pm | Registration |
| 1:00 – 1:15pm | Welcome Remarks Dr. Simon Sheather, Dean, Gatton College of Business & Economics |
| 1:15 – 2:00pm | Keynote Presentation "Digitizing the Supply Chain - A Consumer Products Industry Case Study," Francisco Fraga, CTIO, Campbell's |
| 2:00 – 2:30pm | Panel Discussion Moderator - Derek Browning, VP Sales & Marketing, LeanCor Panelists - Eric Rossi, Sr. Dir. North America Supply Chain, Valvoline; Walter Palen, VP, Mitsubishi Electric Automotive, America; Liz Radke, NA SMO PS Innovation and Customization Director, Procter & Gamble |
| 2:45 – 3:30pm | Presentation "How to Secure Manufacturing Internationally," Michele Grindy, Sr.Dir. WW Supply Chain Strategy, Aruba Networks |
| 3:30 – 3:50pm | Presentation "Valvoline and OMP, A Partnership Built on Unison Planning," Philip Vervloesem, SVP, OMP and Becky de Hoag, Sales and Operations Planning Manager, Valvoline |
| 4:05 - 4:50pm | Presentation "Seven Digital Transformation Pitfalls to Avoid," Eric Wilson, Dir., Strategy and Thought Leadership at The Institute of Business Forecasting (IBF) |
| 4:50 - 5:10pm | Presentation "The Role of Predictive Analytics in Supply Chain," Dr. Simon Sheather |
| 5:30 – 6:00pm | 6th Annual Commonwealth Supply Chain Innovation Award Winner Announcement |
| 6:00 – 7:00pm | Networking Reception / Project Connect Discussions |
| 7:00pm | Adjourn |
---
Speaker Bios
Francisco Fraga
Chief Technology and Information Officer (CTIO), Campbell Soup Company
As CTIO, Francisco is responsible for the definition and execution of the IT strategy, directly enabling the enterprise business goals. In his role, he brings a current knowledge and future vision of leveraging information and technology in business model design, business processes re-engineering, products and services development, and support for competitive advantage.
Previously, Francisco spent almost 22 years in leadership roles at Procter & Gamble. Most recently, he served as the global Chief Technology Officer, driving IT operations, innovation, and the development and execution of the enterprise-wide IT master plan. Additionally, he supported P&G's feminine care division as the Business Unit Chief Information Officer, where he was responsible for the digitization strategy.
He earned his B.S. degree in computer engineering from the Universidad Simón Bolívar in Venezuela. He is married to Ileana and has two children.
---
Derek Browning
Director, Consulting Services, LeanCor Supply Chain Group
Derek directs a portfolio of projects for LeanCor Supply Chain group. Derek's experience includes more than 14 years working in logistics and supply chain, with the last 12 in supply chain consulting.
Derek has extensive project experience in Lean, Six-Sigma, Operational Excellence, Supply Chain Management, Supply Chain and Logistics Network Optimization, Distribution & Fulfillment Center Assessments & Transformations, Inventory Planning and Material Flow, Distribution Network Design, pre-acquisition Due Diligence and Post-Acquisition Integration.
Derek has a Master of Business Administration degree, and a bachelor's degree in marketing. He holds several certificates in lean, six sigma, and supply chain and logistics. These include a Lean Six Sigma Black Belt, and certificates in Lean Strategic Sourcing, Lean Six Sigma Logistics, and Lean Supply Chain Management.
---
Michele Grindy
Senior Director WW Supply Chain Strategy, Aruba Networks
Michele Grindy is the Senior Director of Supply Chain Strategy and Analytics for Aruba Networks. She is responsible for Aruba's global supply chain transformation, and is focused on continuous improvement in the supply chain structure, both physically and digitally.
Michele has 20 years of supply chain leadership experience across the technology industry. Over the course of her career, she has led a variety of supply chain functions, ranging from order management, planning, procurement, and logistics, to services, analytics, and global strategy. Her experience began as an idividual account manager, which grew into leading regionally focused teams, and then into worldwide leadership across the end-to-end supply chain.
Michele has an undergraduate degree in Finance and an MBA. She also has extensive training in program management methodologies, including PMP and Lean Six Sigma. Michele resides in Roseville, California, a two-hour drive west to San Francisco, or east to Lake Tahoe.
---
Walter J. (Wally) Palen
Vice President, Mitsubishi Electric Automotive
Wally joined Mitsubishi Electric (MEAA) in 2017 to lead the Mason Plant's efforts to improve operations in preparation for 39 new model launches over 6 customers. He is focused on developing people toward a common goal of becoming the plant of choice globally for alternator and starter motors. Currently, Mason plant supplies over 35% of the market of the Detroit 3, as well as many of the transplant companies.
During his career with Toyota, which started in 1997, Palen was part of the executive team at Toyota Kentucky (TMMK), responsible for the body operations department. As such, he leads Toyota's largest stamping facility in North America, while also championing cross functional stamping initiatives for Toyota's North American manufacturing operations.
A native of Warren, Ohio, Palen received his Bachelors of Science degree in Business Administration from The Ohio State University in 1996. He and his wife, Kristine, reside in Cincinati, OH with their three children, Abigail, Jack and Annalee.
---
Elizabeth Radke
Director of North America Supply Innovation, Procter & Gamble
Elizabeth M. Radke, Director of North America Supply Innovation at Procter & Gamble, is responsible for supply innovation and customization across the region. She joined P&G in 1984 in the Green Bay Paper Plant as a Production Manager. During her career, she has enjoyed roles in manufacturing, product innovation, category management, planning, and order to cash logistics. She has worked in family care, food and beverage, and beauty care sectors where she lived and worked in UK, Switzerland, and the United States, and has extensive experience working across Asia. Most recently, she led the startup of the first NA Planning Center and the new U.S. Customer Responsive Distribution Network. She currently lives in Cincinnati, Ohio with her husband Paul.
---
Eric Rossi
Senior Director of Supply Chain, Valvoline
Eric Rossi has been at Valvoline for 23 years. Currently, he manages customer service, supply chain planning, E-commerce, and master data groups. He has also led teams in manufacturing, warehousing, logistics, and IT during his tenure. Rossi has also played a central role in Valvoline's digital journey.
Rossi has a BS in Chemistry from Clemson University, and an MBA from Georgia State University.
---
Simon Sheather PhD
Dean, Gatton College of Business and Economics
Simon J. Sheather became the eighth dean of the Gatton College of Business and Economics at the University of Kentucky in July 2018.
Prior to joining the Gatton College, Dr. Sheather served as professor and interim director of Texas A&M University's Institute of Data Science, as well as academic director of MS (Analytics) and Online Programs in the Department of Statistics.
While at Texas A&M, he personally started two professional master's programs, both of which make innovative use of technology. In addition, he led numerous philanthropy efforts, which raised substantial funds from alumni and companies. He also has extensive experience working with industry and government developing practical predictive models for big data.
A native of Australia, Dr. Sheather received numerous awards for his teaching, research, and mentorship both at Texas A&M and during his 18-year tenure at the Australian Graduate School of Management, part of the University of New South Wales. He joined the faculty at Texas A&M in 2005, and served as chair of the Department of Statistics for nine years.
Dr. Sheather graduated with 1st Class Honours in mathematical statistics from the University of Melbourne, and earned his Ph.D. in statistics from La Trobe University. His academic career includes visiting professorships at Pennsylvania State University and the Stern School of Business at New York University.
---
Philip Vervloesem
Senior Vice President, OMP
Philip Vervloesem grew up in Belgium, finished his master studies in Antwerp in Industrial Engineering, and moved to Atlanta in 2004, when he started the U.S. operations for OMP to build a practice of consultants, developers, innovators and talent acquisition.
Vervloesem has 20+ years expertise in advanced optimization and delivering digital transformation initiatives to Fortune 500 companies, and has led global planning projects at companies including BASF, P&G, Samsonite, DOW, and Shell, enabling End-to-End supply chain visibility.
Vervloesem is a driver for thought leadership together with Gartner, industry head Lora Cecere, and other influencing organizations to ensure future proof business planning concepts.
---
Eric Wilson
Director of Strategy and Thought Leadership at The Institute of Business Forecasting (IBF)
Eric Wilson is a predictive analytics and business planning innovator, author, and speaker. He is the Director of Strategy and Thought Leadership at The Institute of Business Forecasting (IBF). In 2016, he received the Excellence in Business Forecasting & Planning award. He is a Certified Professional Forecaster (CPF) with over 20 years' experience and is considered as a visionary in his field, both as a practitioner and for his research. Eric is a frequent speaker and panelist for many executive forums and professional conferences around the world, and has written numerous articles in publications, peer reviewed journals, magazines, and newspapers. He is also the author of multiple books including Predictive Analytics for Business Forecasting (2020).
---
CEU Credits
3.5 CEUs for SCPro Level One or Two Certification
The Don and Cathy Jacobs Executive Education Center is a CSCMP SCPro-Approved Continuing Education Provider (SCProACEP), committed to enhancing the ongoing professional development of SCPro designees and other supply chain management professionals through appropriate learning activities and products. As an SCPro ACEF, the Jacobs EEC at UK's Gatton College of Business and Economics has agreed to abide by CSCMP-established operational and educational criteria, and is subject to random audits for quality assurance and compliance purposes.
---
2020 Sponsors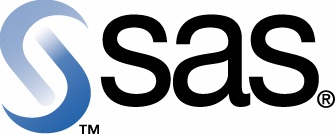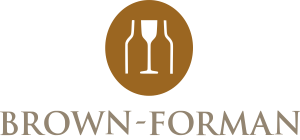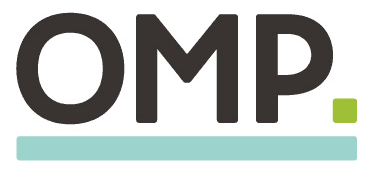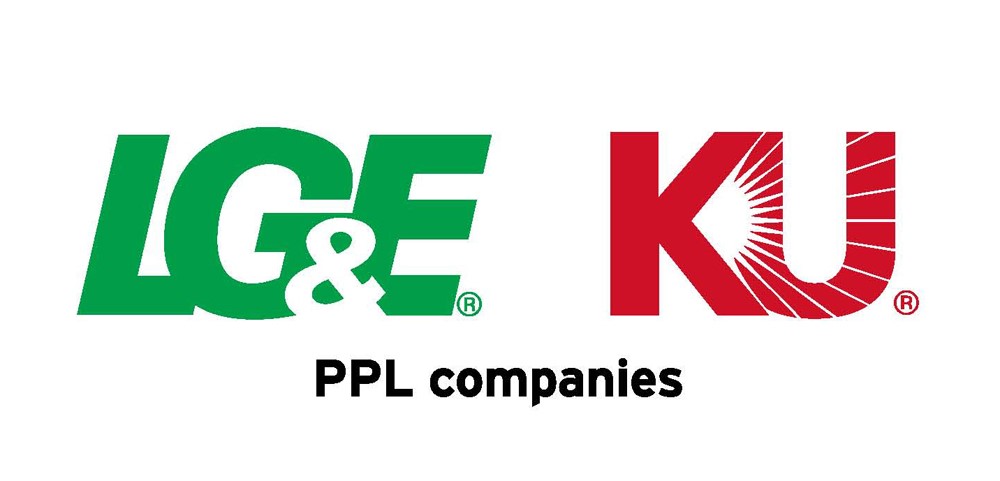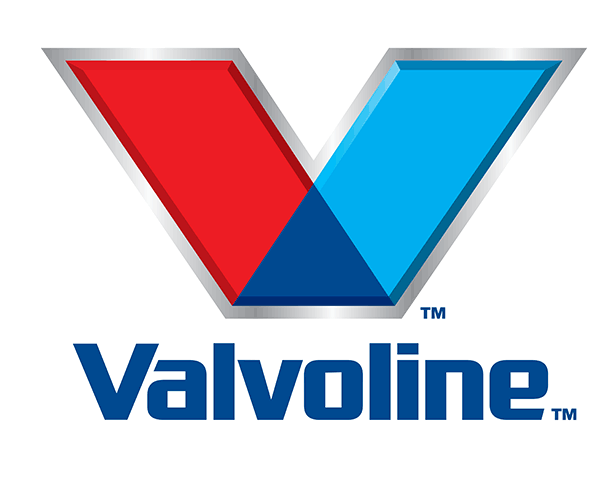 Eric Wilson