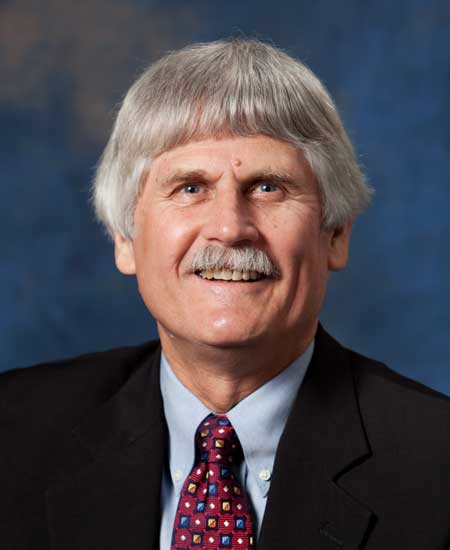 Glenn Blomquist
Professor of Economics and Public Policy Emeritus
Glenn C. Blomquist is the Carl F. Pollard Professor Emeritus of Health Economics and Professor Emeritus of Economics and Public Policy at the University of Kentucky in Lexington, Kentucky. His appointments were in both the Department of Economics of the Gatton College of Business and Economics and in the James W. Martin School of Public Policy and Administration until 2017. He is a graduate of Ohio Wesleyan University, B.A., Ohio State University, M.A., and the University of Chicago, Ph.D.
His areas of interest are health economics, environmental economics, urban economics, and public policy. His work deals with valuation of risks to human health and safety, valuation of urban and environmental amenities, benefit-cost analysis, and public policy. He has published in journals such as: Journal of Political Economy, American Economic Review, The Economic Journal, Journal of Risk and Uncertainty, Journal of Health Economics, Journal of Environmental Economics and Management, Journal of Urban Economics, and Journal of Benefit-Cost Analysis. An entry titled "Economics of Value of Life" was published in the International Encyclopedia of the Social & Behavioral Sciences and a chapter titled "Quality of Life" can be found in the edited volume, A Companion to Urban Economics. He has written books on traffic safety regulation and environmental policy and edited a volume, Preference Measurement in Health. His work has been published by the Brookings Institution and National Academy of Sciences, and funded by the National Science Foundation, U.S. Environmental Protection Agency, Urban Institute, Kentucky Cabinet for Natural Resources and Environmental Protection, and MacArthur Foundation.
He has been a visiting Fulbright Scholar at the Stockholm School of Economics in Riga, Latvia and also at the Swedish Road and Traffic Research Institute, a visiting professor at the Stockholm School of Economics and a visiting scholar at the University of Chicago. He is former editor of the Journal of Benefit-Cost Analysis, has edited a special issue of Resource and Energy Economics and served on editorial boards for Growth and Change and the Journal of Environmental Economics and Management. He is an associate editor of Review of Economics of the Household and an advisory editor of the Journal of Risk and Uncertainty He has served on the Board of Directors and various committees for the Association of Environmental and Resource Economists and committees for the American Society of Health Economists and the International Health Economics Association. He has been Vice-President of the Southern Economic Association and is currently Immediate Past President of the Society for Benefit-Cost Analysis. In 2009, he was named the Kentucky Distinguished Economist by the Kentucky Economic Association. His biography is included in two editions of Who's Who in Economics edited by Mark Blaug.