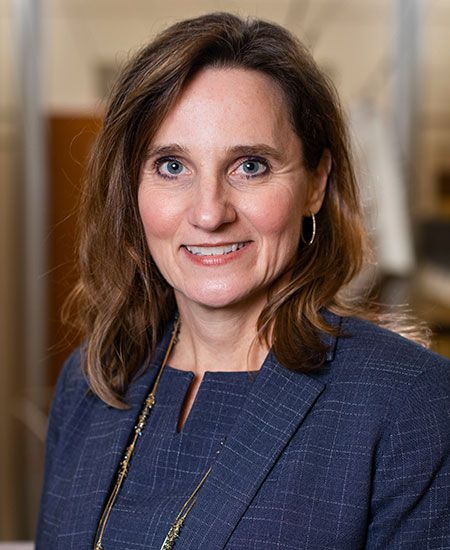 Jennifer Siebenthaler PhD, CPA
Associate Dean for Undergraduate Affairs, Ernst and Young Fellow, Senior Lecturer
Jennifer Wesley Siebenthaler, CPA, is the Associate Dean for Undergraduate Affairs and Senior Lecturer in the Von Allmen School of Accountancy of the Carol Martin Gatton College of Business and Economics. She received a Bachelor of Science in Accounting degree from the University of Kentucky in 1994 and a Master of Professional Accountancy degree from Indiana University in Indianapolis in 2003. She received a Doctor of Philosophy (PhD) in Higher Education from the University of Kentucky in 2019 where her dissertation topic was "Endowments of Higher Education Institutions and Individual Income Tax Policy: Wealth Erosion from a Loss in Charitable Contributions." She has held the CPA designation since 1995.

Dr. Siebenthaler worked with KPMG, and later PricewaterhouseCoopers, as an auditor specializing in healthcare and other nonprofit entities. Several years later she left public accounting and began consulting with various businesses. In 2004, she joined Asbury University teaching upper-level accounting courses. She joined the University of Kentucky faculty in 2007.

She is a member of the American Institute of Certified Public Accountants, the Kentucky Society of CPAs and the American Accounting Association.
Contact Information
Department:
Accountancy
Phone: (859) 257-3031
Email:
jwsiebenthaler@uky.edu
Office: 371
Education
PhD, University of Kentucky, 2019
MS, Indiana University, 2003
BS, University of Kentucky, 1994