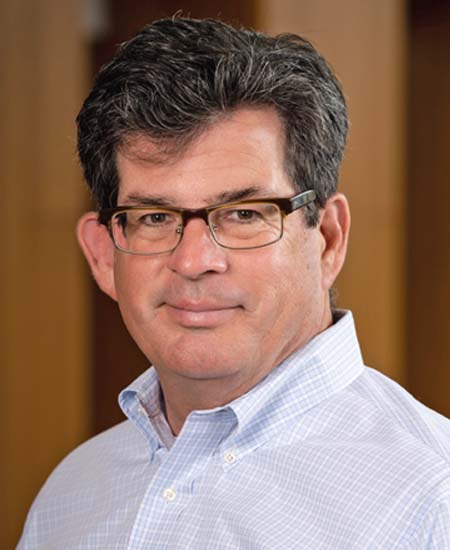 Walter Ferrier Ph.D.
Department Chair, Gatton Endowed Professor
Walter "Wally" Ferrier is the Chair of and Professor in the Department of Management in the Gatton College of Business and Economics at the University of Kentucky. He received his Ph.D. in Strategic Management from the University of Maryland, an M.A. in International Commerce from the Patterson School of Diplomacy and International Commerce at the University of Kentucky, and a B.S. in Economics also from the University of Kentucky. He served as a visiting scholar at both Stanford University and the Helsinki University of Technology (now Aalto University) in Finland.

Wally's research interests include the dynamics of head-to-head competition, strategic decision making, and the influence of inter-organizational networks on strategy. His research has been published in the Strategic Management Journal, Academy of Management Journal, Academy of Management Review, Journal of Management, Strategic Organization, and others. He won the Academy of Management Journal's "Best Paper Award" for his research on competitive interaction published in 1999. He was awarded research grants from the National Science Foundation and the Social Sciences Research Council of Canada.

He teaches courses in strategic management and international business in the Gatton College's Ph.D., MBA, and undergraduate programs, as well as the UK's MBA program in Athens, Greece.

Wally has international work experience in Germany as a sales representative for a New Hampshire-based industrial computer terminal manufacturer, in Austria as a market research intern with IBM-Vienna, and in the U.S. with PNC Bank as an international banking officer. He has strategic planning/consulting experience for a variety of manufacturing and service firms, as well as some non-profit organizations.

Prior to pursuing graduate work, Wally competed as a member of UK's track team, and later competed nationally as a triathlete and cyclist. Although raised in the metropolitan New York-New Jersey area, he is a Kentucky native who currently enjoys cycling, hunting and the shooting sports, cooking, and competitive swimming.