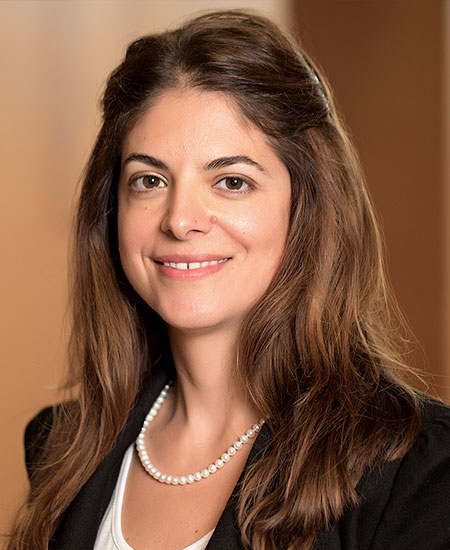 Monika Causholli Ph.D.
Deloitte Associate Professor
Monika Causholli is the Deloitte Associate Professor of Accounting in the Von Allmen School of Accountancy at Gatton College of Business. Monika joined Gatton in 2009 after graduating with a PhD in Accounting from The University of Florida.
Monika Causholli's research interests include auditing, corporate governance, financial reporting, and regulation. Her research has been presented in multiple national and international conferences. Monika's research is published in top accounting journals including Journal of Accounting Research, Contemporary Accounting Research, Review of Accounting Studies, Auditing, A Journal of Practice and Theory, Journal of Accounting, Auditing, and Finance, Accounting Horizons, and European Accounting Review. Monika is the recipient of multiple research awards. In 2018 Monika received the Gatton's Research Excellence Productivity Award.
Monika serves in the editorial board of a number of prominent accounting journals including The Accounting Review, Contemporary Accounting Research, and Auditing, A Journal of Practice and Theory.
Monika teaches Auditing to undergraduate accounting students and a PhD seminar to graduate students.
Contact Information
Department:
Accountancy
Phone: (859) 257-1799
Email:
MCA229@uky.edu
Office: 423G GATTON COLLEGE OF BUS AND ECON
Education
PhD, University of Florida, 2009
MA, University of Texas at Arlington, 2004
BS, Oregon State University, 2000