As the record-breaking 2023-2024 academic year kicks off at the University of Kentucky, the Gatton College of Business and Economics is embracing the energy of this momentous occasion. With an influx of new students across campus, Gatton has officially welcomed in its largest groups of incoming first-year and transfer students. On August 17th, 1,408 new students were invited to partake in Gatton's flagship event - Gatton Welcome. Gatton Welcome serves as an introduction to the Gatton college experience, providing these newcomers with the opportunity to meet future professors, explore potential academic avenues, establish connections, interact with the dean, and prepare for the upcoming academic term.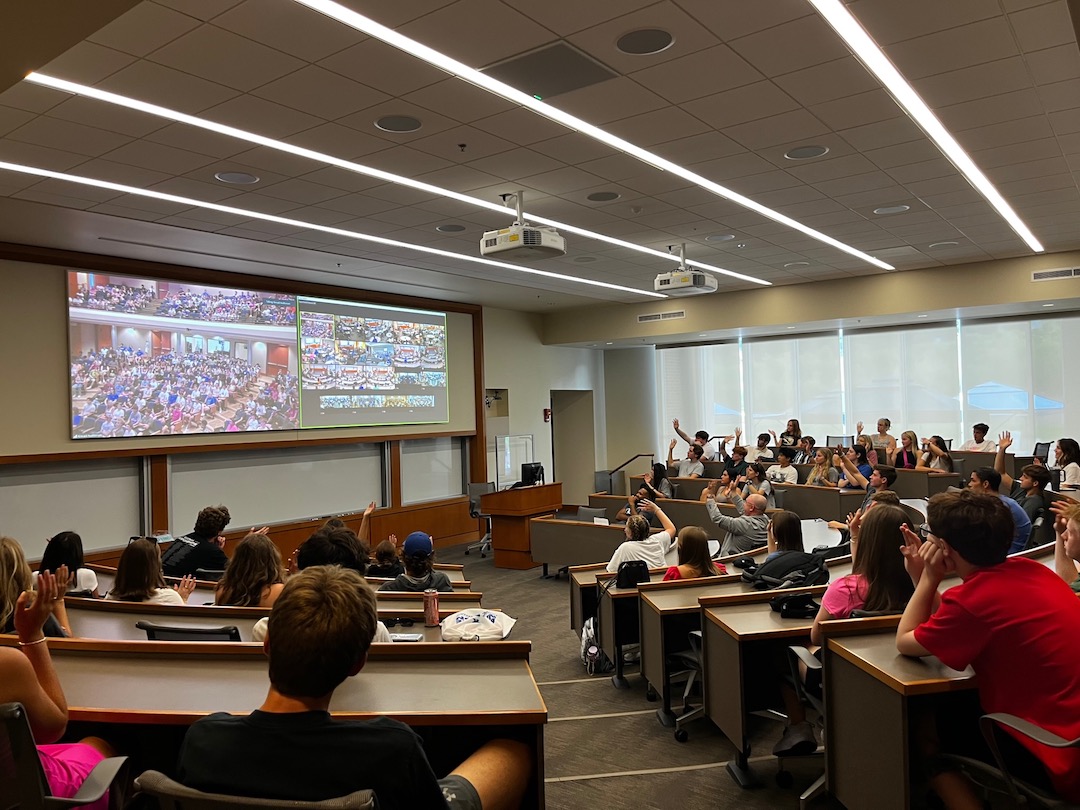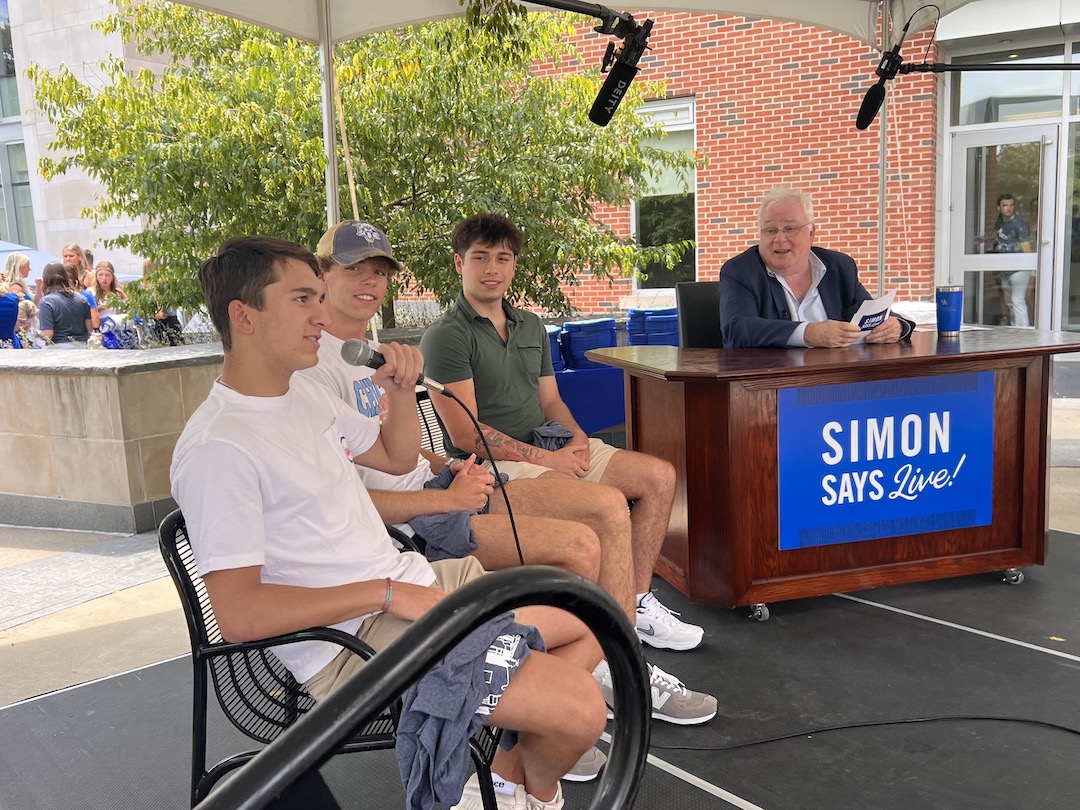 The event kicked off in Kincaid Auditorium, our 500-seat classroom. But since 500 seats were not enough, supplementary live streams were arranged across 22 additional classrooms within the building, enabling active participation. Commencing with a welcome address by Associate Dean Jennifer Siebenthaler, the event transitioned to Dean Simon Sheather, who offered insightful counsel to the incoming cohort, embarking on their academic journey at UK. 
This year marked the debut of "Simon Says Live!" - the dean's monthly YouTube show relocated to the Dicken Garden Plaza. Students had the opportunity to engage with the dean through interviews and fun Australian snack taste tests. The plaza bustled with interactive stations from each of the academic departments. Encompassing elements like local popcorn from Popcorn Paradise, cornhole games, complimentary T-shirts, and a captivating 360-degree photo booth, students got to enjoy their afternoon with one another.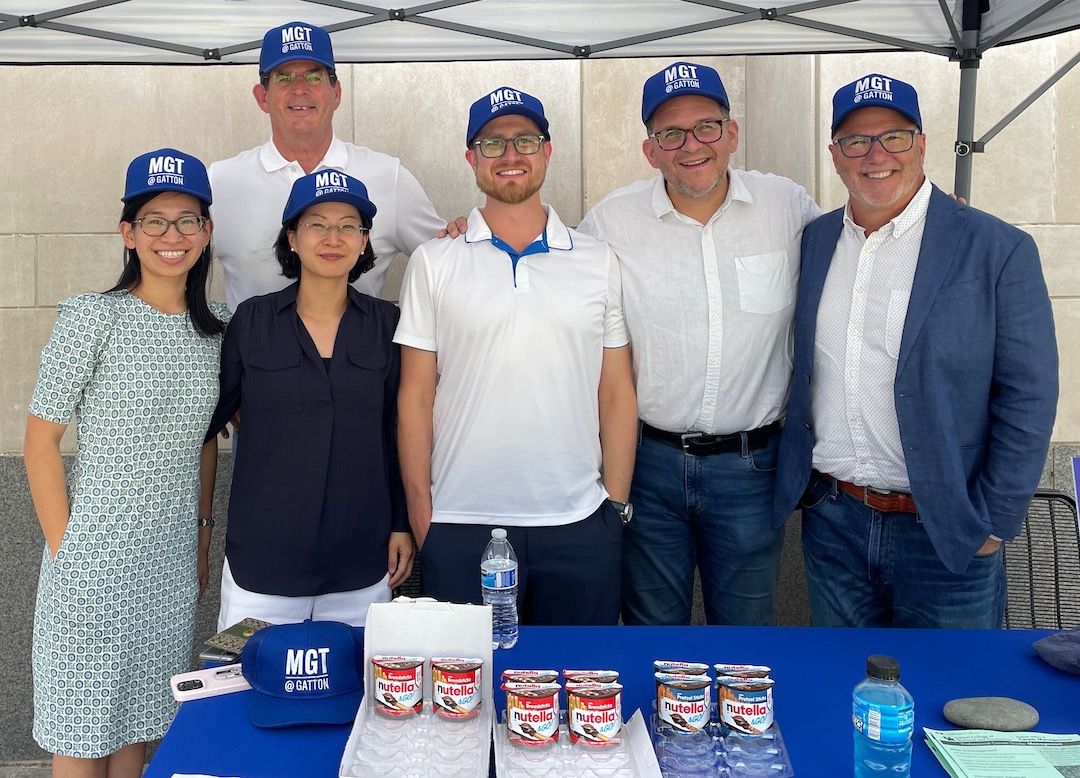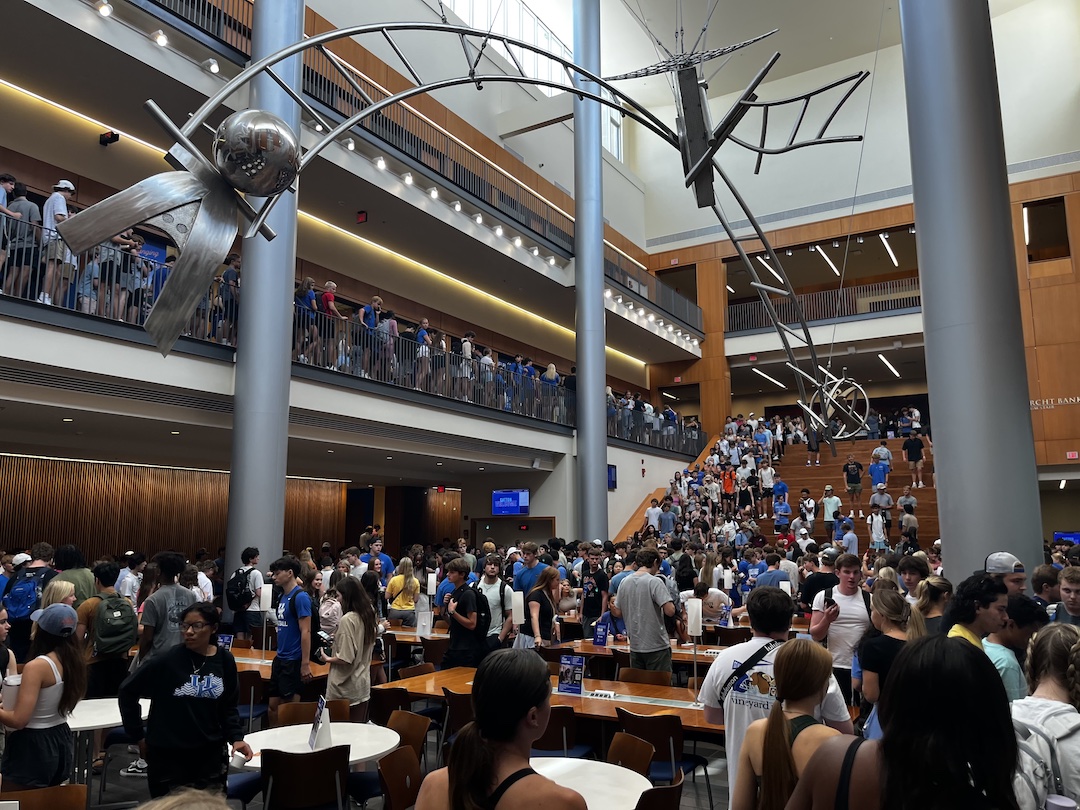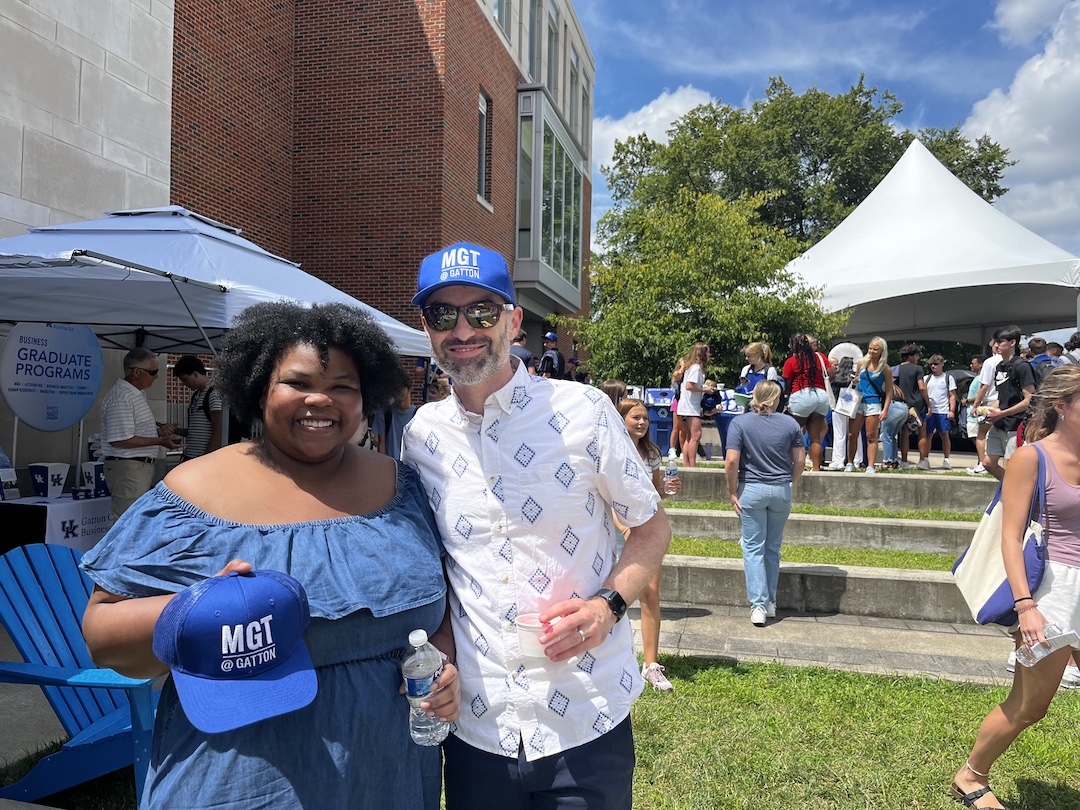 Within the Gatton building, students savored complimentary gelato from Sorella's while engaging with various organizations, including the Graham Office of Career Management and the Undergraduate Resource Center. Informative sessions on education abroad opportunities and diverse leadership avenues offered an immersive experience into the college. The event provided valuable insights into the campus facilities and multifaceted involvements accessible to the students. 
With the commencement of classes on August 21st, Gatton College is poised to usher in a new academic chapter thanks to the impact of Gatton Welcome. This event contributes to the students' sense of belonging and readiness for their academic endeavors. Additionally, it fosters connections, laying the foundation for an enriching college journey. Gatton College extends its heartfelt appreciation to the dedicated individuals who contributed to the event's success. Their invaluable support has been pivotal in ensuring the event's triumph and resonance and, in turn, our students' success.