Four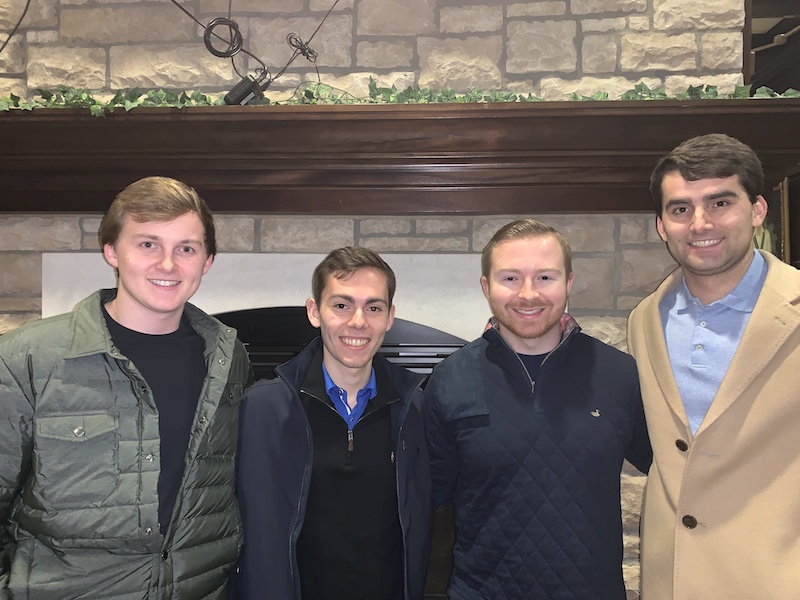 Pelissier Scholars and finance majors, Bryce Kushner, Andrew Buskill, Connor McKee, and Graham Sparks (pictured L-R), recently passed the December 2019 CFA (Chartered Financial Analyst) Level I Exam, which had a pass rate of 42 percent. The four students received scholarship support from the Gatton College, supervised by professors Will Gerken and Grant Clayton. Buskill, Kushner, and Sparks have been awarded the additional scholarship to take the CFA Level II exam in June 2020. 
All four students have accepted full-time positions upon graduation. Buskill will join Humana as a Strategy & Business Development Analyst in Louisville, Ky. Kushner will join Koch Industries in the Equity Development group as an analyst in Wichita, Kan.  McKee will join Bank of America in the Financial Management Analyst Program in Charlotte, N.C. And Sparks will join J.P. Morgan's Private Bank as an analyst in Nashville, Tenn.  
If you are interested in learning more about the CFA scholarship, please visit gatton.uky.edu/cfa-university-affiliation-program.