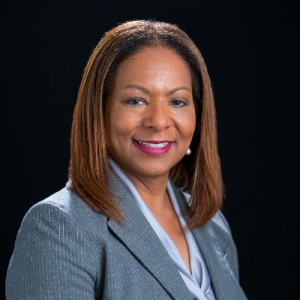 The University of Kentucky Alumni Association recently announced its 2019-2020 Board of Directors Officers. This year's officers are University of Kentucky MBA alumna Taunya A. Phillips, President; Hannah Miner Myers, President-elect; Mary Shelman, Treasurer; and Timothy Walsh, Secretary. The new slate officially took office July 1 and will serve until June 30, 2020.
Taunya A. Phillips earned her bachelor's degree in chemical engineering from the UK College of Engineering in 1987 and an MBA from the UK Gatton College of Business and Economics in 2004. Taunya is serving her second three-year term on the UK Alumni Association Board of Directors and has held committee leadership positions with the association, including chairwoman of Nominating for Board and Diversity and Group Development, and vice-chairwoman of Nominating for Board. She has also served on the Club Development and Budget, Finance and Investments committees. She was also a 2015 recipient of the UK Alumni Association Distinguished Service Award. Currently, Taunya is the Senior Associate Director of New Ventures and Alliances in the UK Office of Technology Commercialization. She was the past president of the UK College of Engineering Alumni Association Board and currently serves on the UK College of Engineering Dean's Advisory Council.
Since its inception more than 125 years ago, the UK Alumni Association is a self-governed, nonprofit membership organization that serves the University of Kentucky and its many alumni, students, parents and friends. The UK Alumni Association provides benefits, communications, programs, services, records management and legislative advocacy to support the University of Kentucky and to keep everyone connected to each other. The vision of the UK Alumni Association is to enhance the lives of alumni, the university, and its students and provide opportunities for increased engagement by current and future alumni in service to each other, to the university, and to the communities that the university serves across the Commonwealth and beyond.
Taunya was a graduate of Gatton's Professional MBA program which is a part-time option designed for full-time working professionals in Kentucky and beyond. Starting in Fall of 2019, Gatton will have the opportunity to participate in the new Real-Time, Online MBA option.