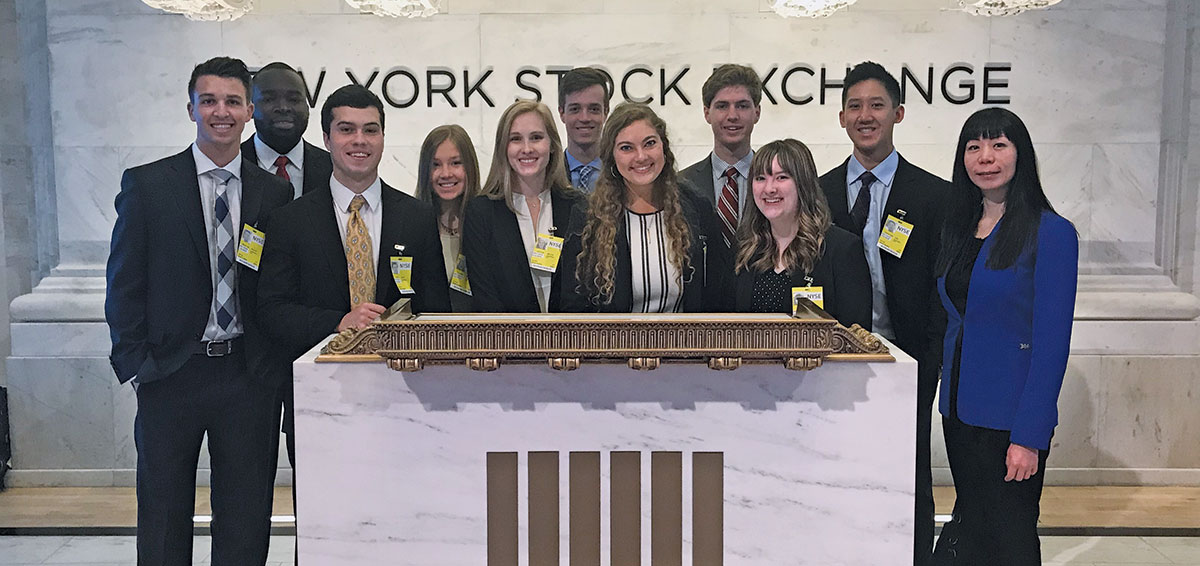 Finance and Quantitative Methods
Gatton's Department of Finance and Quantitative Methods has launched an exciting new opportunity for first-year students. Wall Street Scholars is a competitive experience open to no more than 30 freshmen students. It includes an accelerated cirriculum enhanced by co-curricular activities and soft skill development. The experience is open to first-year students who would consider choosing or adding finance as a pre-major, major, or co-major. 
---
International Affairs
Gatton Embraces Culture & Community at Mid-Autumn Festival
On Wednesday September 11, the Gatton College hosted its first-ever Autumn Moon Festival. The event was part of a brand new series called Gatton Connect - an opportunity for the whole Gatton community to learn together, have fun, and help create positive change. 
---
MBA
UK MBA welcomes prospective candidates to their One Year MBA Open House event on Oct. 23
The University of Kentucky MBA program welcomes all students, young professionals and emerging leaders across all academic majors and backgrounds to their One Year MBA Open House event on Wednesday, October 23rd at 5:30 PM to learn more about the full-time, One Year MBA and applicable dual degree programs. Event registration can be found at http://gatton.uky.edu/mba-rsvp. The alumni spotlight discussion will include successful UK MBA alumni from Brown-Forman, UK Healthcare, 84.51 and CTI Consulting.
---
Marketing & Communications
Gatton's Abby Benton's Family is UK "Family of the Year"
The University of Kentucky Parent and Family Association is honoring Gatton College sophomore Abby Benton and her family as "Family of the Year" at this year's Family Weekend celebration, Sept. 13-15, 2019.
---
MBA
Gatton welcomes incoming 2019 Professional MBA class to the University of Kentucky
The University of Kentucky welcomes the incoming Professional MBA class to the Gatton College of Business and Economics. The collective class brings significant years of professional work experience along with a high standard of academic excellence and personal/professional accomplishments. This class will be the first to have "distance learners" enrolled in the new Real-Time, Online MBA option whereby candidates can attend classes in person, online from any location, or a combination of both. Compared to previous classes, this cohort bring more years of managerial and leadership experiences with an increased number of minority students, professional women, military and healthcare professionals enrolling in the Professional MBA (For Leaders in Healthcare) program.
---