Date
Thursday, February 22, 2018
1:00 – 5:30 pm Forum
5:30 – 7:00 pm Networking Reception / Project Connect Discussion
Registration Fee: $225 (includes reception)
Discounted fee for multiple of five or more together: $200 per registrant
Table of 8: $1,500 (Company name displayed at table)
---
Location
Woodford Reserve Club
UK's Kroger Field (formerly Commonwealth Stadium)
Lexington, KY
---
4th Annual Commonwealth Supply Chain Innovation Award Sponsored by SAS Institute, Inc.
Announcement of 4th Annual Commonwealth Supply Chain Innovation Award Winner. Click here to find out more about the Award and to upload submissions.
---
Agenda
12:00 - 1:00pm
Project Connect Discussions
12:30 – 1:00pm
Registration
1:00 – 1:15pm
Welcome Remarks Dr. Steve Skinner, Interim Dean, Gatton College of Business & Economics
1:15 – 2:15pm
Keynote Presentation, "Digital Transformation of a Value Network," Pat Murzyn, Director of Supply Excellence, Caterpillar
2:15 – 2:30pm
Break
2:30 – 3:15pm
Panel Discussion Panelists: Shand Ard, Sr. Manager Logistics Control Operations and Supplier Development, Toyota; Eric Wilson, Dir. Planning, Escalade Sports
3:15 – 3:30pm
Break

PATH 1
3:30 – 4:15 p.m
Presentation, "The Journey to the Perfect Order," Mario Morhy, Global Customer Care Lead, Monsanto
4:15 – 4:30pm
Break
4:30 – 5:15pm
Presentation, "Showcasing Current Trends in Supply Chain Management," Haoying Sun, Gatton College of Business & Economics

PATH 2
3:30 – 4:15pm
Presentation, "Catalyizing Growth in a Complex World," James Biro, VP of Supply Chain, Perfetti van Melle N.A.
4:15 – 4:30pm
Break
4:30 – 5:15pm
Presentation, "Digital Transformation in Supply Chains - Preparing for Opportunities and Challenges," Janet Hartley, Professor and President ISM NW-Ohio

5:30 – 6:00pm
4th Annual Commonwealth Supply Chain Innovation Award Winner Announcement Mark Demers, Dir. SAS Institute, Inc.
6:00 – 7:00pm
Networking Reception/Project Connect Discussions
7:00pm
Adjourn
---
Shand Ard
Senior Manager Logistics Control Operations, Toyota Motor North America: Supply Chain Management
Shand Ard is the North American Lead for manufacturing parts distribution operations for Toyota. His responsibilities include the coordination of logistics providers for Cross Docking operations, exporting manufacturing components to 42 plants worldwide and operational management of Just-in-Time deliveries for approximately 1.4 million miles of transportation per day in North America.
His 28.5 years with Toyota have given him the opportunity to experience automotive manufacturing at various levels, from actual production at Toyota Motor Manufacturing Kentucky, to working directly with vehicle designers at Toyota Technical Center in Michigan, to Logistics Production Engineering lead for new plant startups across North America.
Shand is a 1983 Graduate of the University of Kentucky and holds a Master Degree in Business Administration from Strayer University. He now lives in Farmersville, Texas where he and his wife enjoy competing with their show dogs.
---
James Biro
VP Supply Chain, Perfetti van Melle N.A.
James Biro is VP for Supply Chain for Perfetti Van Melle's North American Business. In this capacity, he is responsible for all Demand Planning, Sourcing, Logistics, and Customer Solutions for the fastest growing Operating Company in Perfetti, and the dollar growth leader in the Non-Chocolate Confectionery Segment in the US market.
Over the last 22 years Mr. Biro has had the privilege of building winning teams across multiple functions and geographies in
Supply Chain, Product Launch, Operations, and Engineering while based in 2 countries with P&G, Mead Johnson Nutrition, Kellogg's, and most recently, Perfetti Van Melle.
Mr. Biro has a BS in Chemical Engineering from the Universidad Nacional Autonoma de Mexico and an MBA from Michigan
State University. He serves on the Boards for Prospanica and Saint Vincent de Paul in Cincinnati.
---
Janet L. Hartley
Professor and President, ISM NW-Ohio
Janet L. Hartley, MBA, PhD is a professor and President of the Institute for Supply Mananagement NW-Ohio.
Dr. Hartley has published over 30 refereed journal articles on topics such as supplier involvement in product development, supplier development, supply chain risk and technology adoption in the supply chain. Her research has appeared in journals such as the Journal of Operations Management, the Journal of Supply Chain Management, supply Chain Management: An International Journal, IEEE Transactions on Engineering Management, Journal of Purchasing and Supply Management, and Business Horizons.
In addition to journal articles, Dr. Hartley is the author of the Institute for Supply Management CPSM® Professional Book Series, Foundation of Supply Management, 2nd edition and has co-authored a textbook Managing Operations Across the Supply Chain currently in its third edition.
Dr. Hartley has a BA in Chemical Engineering from the Missouri University of Science and Technology. She worked in several R & D engineering positions for the Clorox Co. in Pleasanto, CA before going to graduate school at the University of Cincinnati. She is currently President of ISM NW Ohio.
---
Mario Morhy
Global Customer Care Lead, Monsanto
Mario Morhy is the Supply Chain Global Customer Care Lead at Monsanto responsible for overseeing Logistics, Customer Service and Network Design.
During the past 11 years with Monsanto, he has held several roles with our business in Brazil including Logistics, Planning, Global Trade, Procurement and IT.
Prior to joining Monsanto, he was Supply Chain Director for Pepsico/Fritolay and Quaker business units in Brazil. At Pepsico, he led Planning, Competence Building, Manufacturing, Customer Service, Center of Excellence, Network Design and Logistics. He also had seven years of experience with Procter & Gamble Brazil, where he led several areas in supply chain such as Manufacturing, Supply Planning, Procurement, Logistics, Quality Assurance and Technical Packaging.
Mario lives in St. Louis, Missouri with his wife, Danyela, and their three joyful children, Caio, Helena and Julia. In addition to his family, he loves participating in endurance sports like marathons and triathlons.
---
Pat Murzyn
Director of Supply Excellence within the Global Supply Network Division, Caterpillar Inc.
Pat is responsible for transforming Caterpillar's procurement and supply processes into world class operations that efficiently and effectively enable an uninterrupted flow of information, materials and products between Caterpillar, its suppliers and dealers. This includes developing and implementing integrated strategies that, through waste elimination, standardization, automation and outsourcing, result in a single consistent supply network for Caterpillar.
Pat joined Caterpillar in November 2010, bringing a history of developing and implementing leading-edge strategies, processes and technologies for transforming strategic sourcing and supply chain organizations into world-class performers.
Pat was an executive in a dot com company focused on eSourcing, Category Management and supplier management. He founded his own consulting and training firm specializing in developing, leading and supporting knowledge-based transformational projects. He also served as the managing executive for the Rummler-Brache Group (RBG), a consulting and training firm specializing in process-based change management. Before joining RBG, Murzyn was the director of supply strategy & capabilities development at EDS, now an HP company. Pat serves on the Board of Directors of Illinois Manufacturing Excellence Center (IMEC).
Pat received his bachelor's and master's degrees in engineering from the University of Illinois and earned an executive MBA from the State University of New York at Buffalo.
---
Haoying Sun
Assistant Professor Supply Chain Management, Gatton College of Business & Economics
Haoying Sun is an assistant professor in supply chain management at the Gatton College of Business and Economics, University of Kentucky. She received her Ph.D. in Supply Chain & Operations Management from the University of Texas at Austin, and her M.S. and B.S. in Electrical and Computer Engineering from the University of Minnesota and Zhejiang University, respectively. She has previously worked as assistant professor at the Texas A&M University and senior development engineer at Seagate Technology. Her research lies in the Operations Management/Marketing and Operations/Management Information System interface. In particular, she is interested in problems related to revenue management, product line design, retail operations, and sustainable operations. She has presented in various international conferences. Her research has been published in the premier journals such as Production and Operations Management. She is currently serving on the editorial board of Production and Operations Management. She also holds two U.S. patents.
---
Eric Wilson
Director of Thought Leadership, The Institute of Business Forecasting (IBF); Director of Planning, Escalade Sports
Eric Wilson is a predictive analytics adn business planning inovator, author and speaker. He is the Director of Thought Leadership at tThe Institute of Business Forecasting (IBF), as well as the Director of Planning at Escalade Sports. In 2016, he received the Excellence in Business Forecasting & Planning award from The IBF. He is a Certified Professional Forecaster (CPF) with more than 20 years experience.
Eric is a visionary in his field, a frequent speaker and panelist for many exetutive forums and professional conferences, and has written numberous articles in publications such as The Journal of Business Forecasting and APICS Magazine. He is also the author of the book, Cultural Cylcles.
---
CEU Credits
3.5 CEUs for SCPro Level One or Two Certification
The Don and Cathy Jacobs Executive Education Center is a CSCMP SCPro-Approved Continuing Education Provider (SCProACEP), committed to enhancing the ongoing professional development of SCPro designees and other supply chain management professionals through appropriate learning activities and products. As an SCPro ACEF, the Jacobs EEC at UK's Gatton College of Business and Economics has agreed to abide by CSCMP-established operational and educational criteria, and is subject to random audits for quality assurance and compliance purposes.
---
Sponsors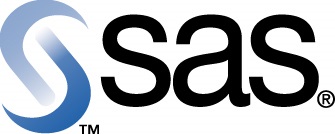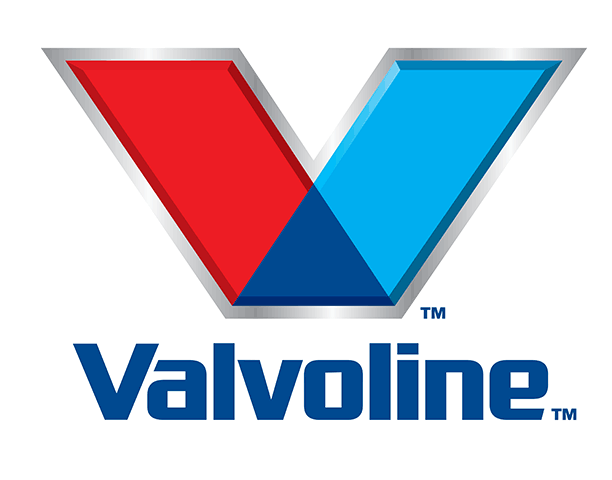 Mr. Eric Wilson