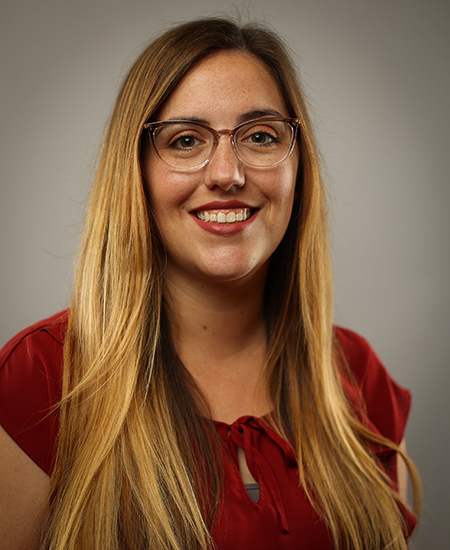 Susannah Aulds
College Financial Specialist
Susannah Aulds has worked off and on at UK since 2017. For a year she worked in Student Account Services where she processed payments on student accounts, researched billing questions and issues, and worked with students on their past due accounts. After being gone for a year a half, she came back to UK in 2019 to work in the Student Success Business Office, where she reconciled all Student Success cost centers, created trainings for procards and travel, and served as a level 1 approver. In July of 2022, she came to Gatton College of Business and Economics where she works on reconciliations, purchasing, travel and other financial needs for several units.
Susannah is a proud graduate of UK and follows in both of her parents' footsteps, who also worked at UK. She resides in Lexington with her husband and two dogs, and she spends her free time reading, gardening, and watching her husband play a lot of volleyball.
Susannah handles all the financial transactions for Von Allmen School of Accountancy, Philanthropy and Alumni Relations, Economics, Don and Cathy Jacobs Executive Education Center, Kentucky Research Data Center, Marketing, MBA Center, Center for Poverty Research, Professional Resource Center, and Von Allmen Center for Entrepreneurship.