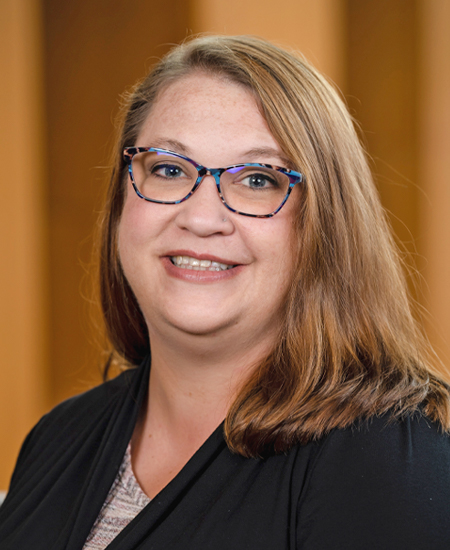 Stephanie Lynch
Director of Advising
Stephanie Lynch is a Kentucky native who has worked in higher education since she was an undergraduate student at Western Kentucky University. She has been working in Gatton's Undergraduate Resource Center for more than 10 years, and currently serves as a senior advisor. Stephanie helps students with advising-related issues, and also works with data related to student success, provides training and professional development for the Undergraduate Resource Center staff, and assists with strategic advising issues.
While serving the Undergraduate Resource Center, she has earned a graduate certificate in research methods in education from the University of Kentucky's College of Education. Stephanie came to the Undergraduate Resource Center from Mississippi State University where she was responsible for half of their residential campus as an area coordinator. She earned her Master's of Educational Leadership from Oklahoma State University, where she also served as a residence director for 3 years. Before moving to Oklahoma in 2003, Stephanie finished her Bachelor of Arts in English Literature and Writing from Western Kentucky University. She is involved in NACADA (National Academic Advising Association,) and attends local networking events for professionals in Lexington. Stephanie enjoys amateur woodworking and other crafting activities.