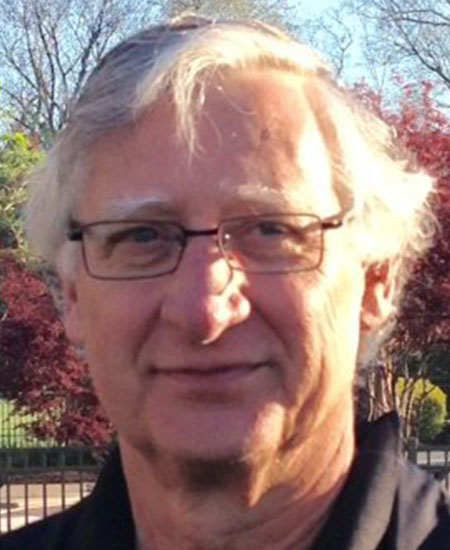 David Goodnight
Adjunct Professor in Entrepreneurship
David Goodnight brings 30 years of broad global experience in the areas of angel capital deployment and board governance, mentoring and developing high performance teams, business systems and controls, operations and supply chain management, accounting and MRP systems, investment analysis and strategic partnerships.
Hi professional experiences include Fund Manager for Fund II and Fund III, individual investor, project screening for investment, conducting due diligence and monitoring existing investments at Blue Grass Angel and Operations Director at Smart Farm Systems, Inc.

He was also a mentor and instructor for Venture Studio Entrepreneurship class and University of Kentucky. He was also a board Member for SuperFanU and Smart Farm Systems, Inc. and advisor for PowerTech Water and USawMe. David was also a board member, Chief Operating Officer, CFO at Jacobs Automation and was responsible for finance, supply chain and operational support for early stage technology. He also established program to provide strategic, financial and leadership and advisory services to early stage technology businesses at the Kentucky Science and Technology Corp. and achieved a successful exit for an early stage company and grew the scope of the program.
At Lexmark International, Inc. he was the Vice President and General Manager, Asia Pacific and Latin America for six years and led sales and marketing strategy and execution across 50 countries and 1,000 employees in Asia and Latin America. He was also the Vice President and Corporate Controller and CFO of the Network Printer Division. David also worked at Lockheed-Martin Calcomp Division for six years and was the Global Operations Controller responsible for planning, measurement, reporting for US, Plotter Division Controller responsible for Strategic Business Unit, Group Controller and MIS Director, Finance Manager Financial Products Group and Manager Corporate Pricing. David also was a Medical School Administrator at the University of Texas Medical Branch for several years.
Contact Information
Department:
MBA
Email:
david.goodnight@uky.edu
Education
MBA, Finance – University of Texas at Austin
BA Psychology – University of Texas at Austin

Curriculum Vitae