(Lexington, Ky, May 1) The Gatton College of Business and Economics and PNC presented the PNC Innovation Summit, which included a conference and student pitch competition. The two-day event was an opportunity for the bright minds of the UK campus and community to learn valuable life lessons from industry leaders. The pitch competition allowed UK graduate and undergraduate students to compete for seed funding by pitching innovative business plans. This year's theme, "Managing High Growth Companies Through Times of Uncertainty," focused on implementing new social practices and innovations in various business applications and scenarios.
The conference featured keynote speaker and Gatton alum, Cassidy Rouse, who was joined by panelists, Michael Baer, president and owner of FusionCorp and PIVT, Brian Luftman, founder and president of American Farm Investors, and Sam Razor, CEO and co-founder of Hippo Manager Software.
"The teams did an outstanding job presenting and are to be commended for their hard work. We extend our gratitude to the judges for their time and dedication to this event," says the Von Allmen Center for Entrepreneurship executive director, Warren Nash.
A total of 17 student groups participated in the competition, with six victorious teams being awarded a combined cash prize of $20,000. We extend our congratulations to the following teams: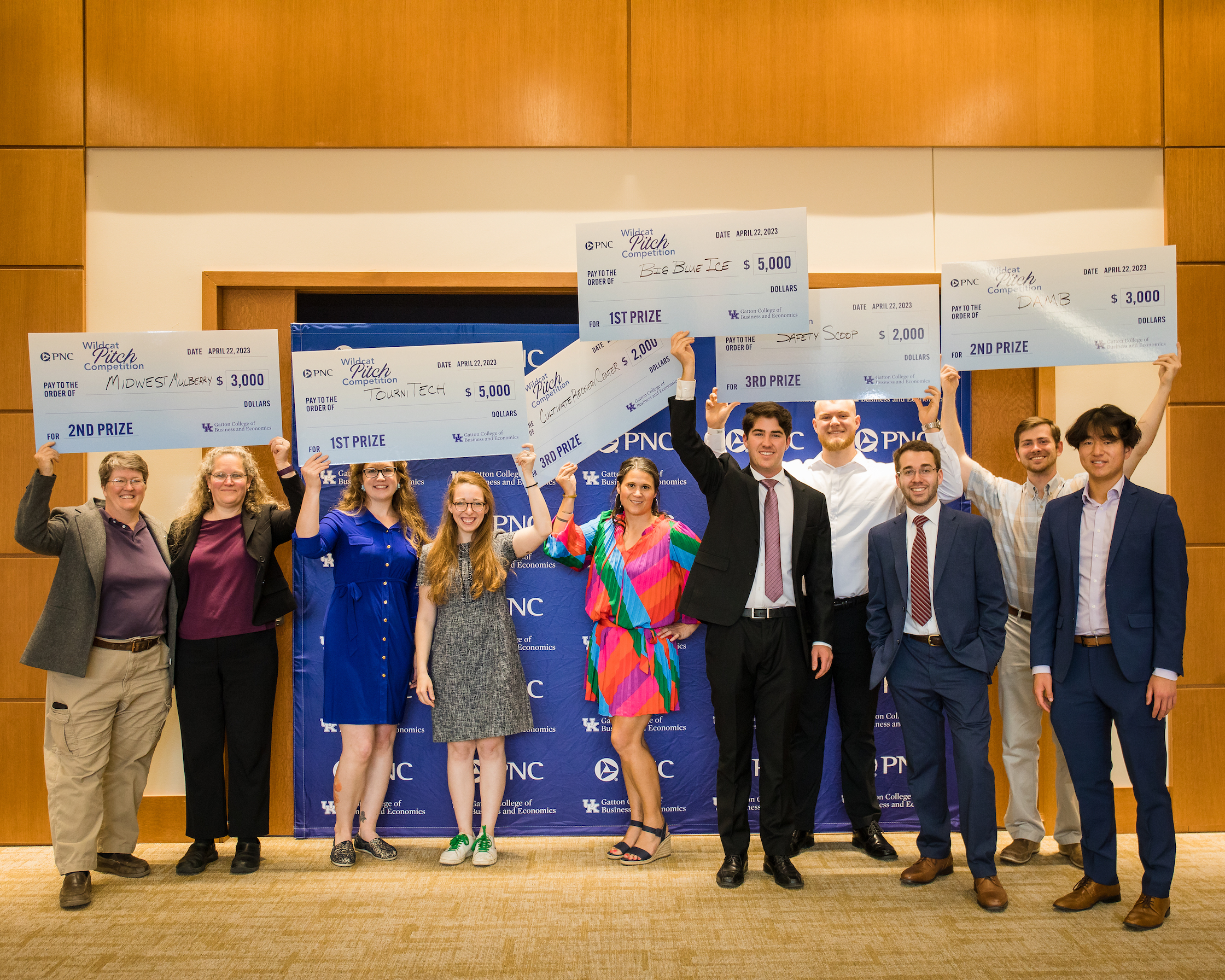 (Undergraduate Division)
Big Blue Ice $5K (Wyatt Hench, Eric Hua, and Kevin Sanders)
DAMB $3K (William Burroughs)
Safety Scoop $2K (Devon Spande)
(Graduate Division)
TourniTech $5K (Jennifer Castle and Brittany Levy)
Midwest Mulberry $3K (Katarina Midelfort)
Cultivate Recovery Center $2K (Carolyn Rose Benedict)
Special thanks to PNC for this continued partnership. For more information, please visit the website.