University of Kentucky students win 2nd and 3rd place in the annual 2022 Econ Games, an annual data competition, co-founded by Dr. Darshak Patel (University of Kentucky) and Dr. Abdullah Al-Bahrani (Northern Kentucky University).
The Econ Games is an experiential learning program to allow students to use what they learned in the classroom and to apply it to a real-world problem. Each year, the competition partners with a company that provides teams with a business problem, asking them to comb through the data through interesting research questions and providing value-added recommendations via a short presentation. This year's data collaborator was Fischer Homes. 
In total, 9 universities, with over 100 students, participated. The institutions were: Berea College, Murray State University, Northern Kentucky University, University of Cincinnati, University of Southern Indiana, University of Delaware, University of North Carolina, Chapel Hill, and the University of Kentucky.
Fischer Homes, a growth-minded organization, prompted students to determine the next opportunities for geographic expansion based on 10 markets. The students were challenged to use data to determine the top three best opportunities for growth. Students had 24 hours to solve the data challenge and present it to judges. A total of 20 teams participated with 4 top teams selected to present the final presentations. 
The University of Southern Indiana placed first winning $1,500 and 5-year Stata licenses. Two University of Kentucky teams, which comprised of students from the Gatton College of Business and Economics, College of Arts & Sciences and College of Engineering, placed second and third in the competition - winning $1,000 for 2nd place and $500 for 3rd place. Northern Kentucky University placed 4th. The prize money was sponsored by University of Kentucky's Institute for the Study of Free Enterprise and Stata.
"All of the student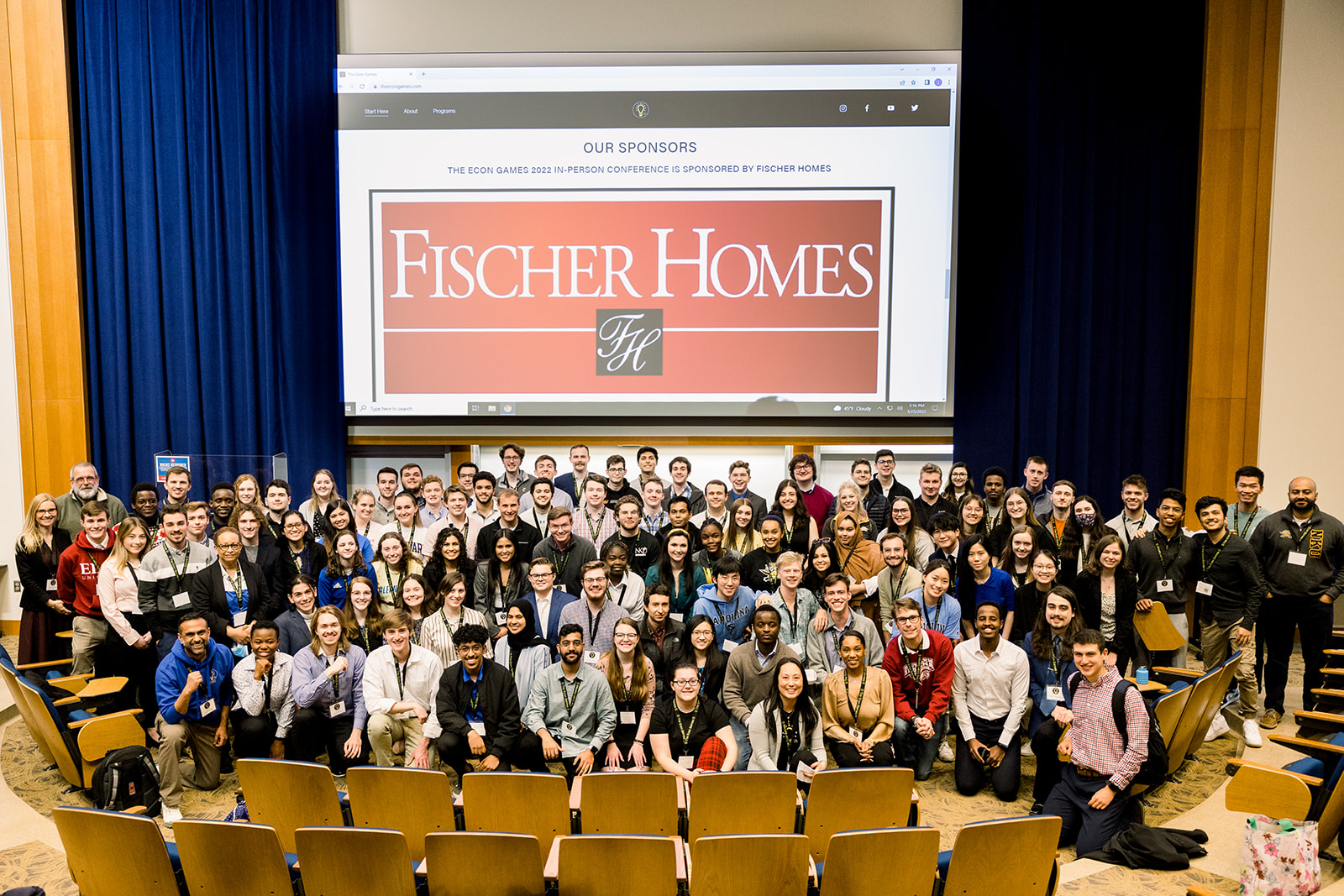 s who participated in this year's games welcomed students from other institutions with open arms, engaged, networked and worked hard solving the data challenge provided by our sponsor, Fischer Homes. I am particularly proud of the two UK teams placing 2nd and 3rd in the competition," he said. "This success says a lot about the University's economics program. Our colleagues do a fantastic job in preparing and challenging students for the real world. Students thinking about an economics major should consider the University of Kentucky," says Dr. Patel. 
Megan Foley, participant and UK economics and marketing student, says, "The Econ Games provided me a great opportunity to apply all my knowledge I've learned throughout my schooling to a real-world problem. It gave me a change to think creatively and play around with solutions that just do not come out of a textbook. It was a fun experience where you got to learn from others, as everyone thinks of a different solution for the same problem. It was also an amazing experience, as I got to make friends and connections to students from other universities across the country." 
Justin Lariviere, participant and UK economics student says, "Anytime you get the opportunity to compete in an event with a group of people you're familiar with going in, it's going to be a fun process and hopefully constructive beyond the event itself. I'm very grateful for those people; we didn't win ultimately, but I was proud of how quickly we came together with our presentation. I can't wait for next year."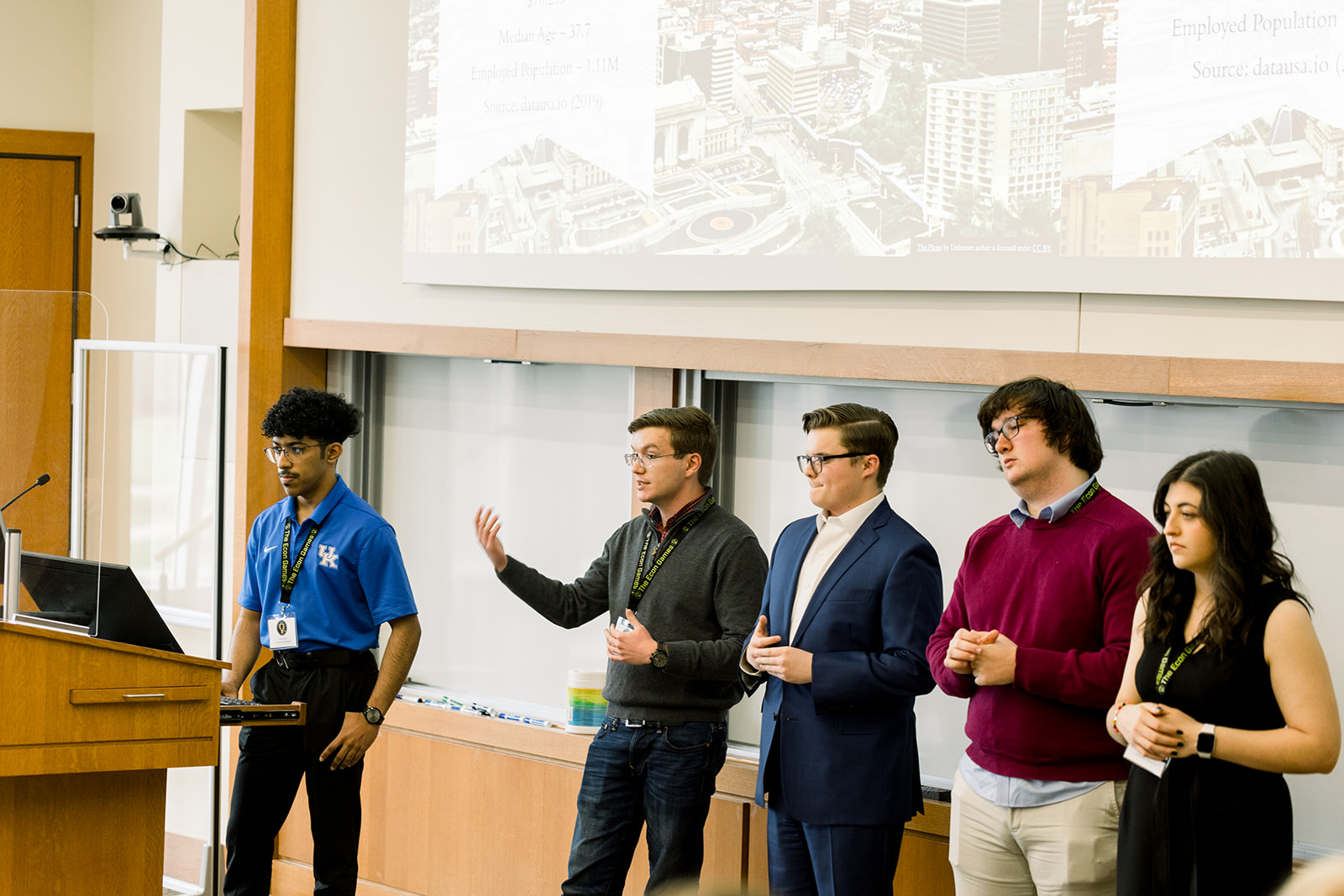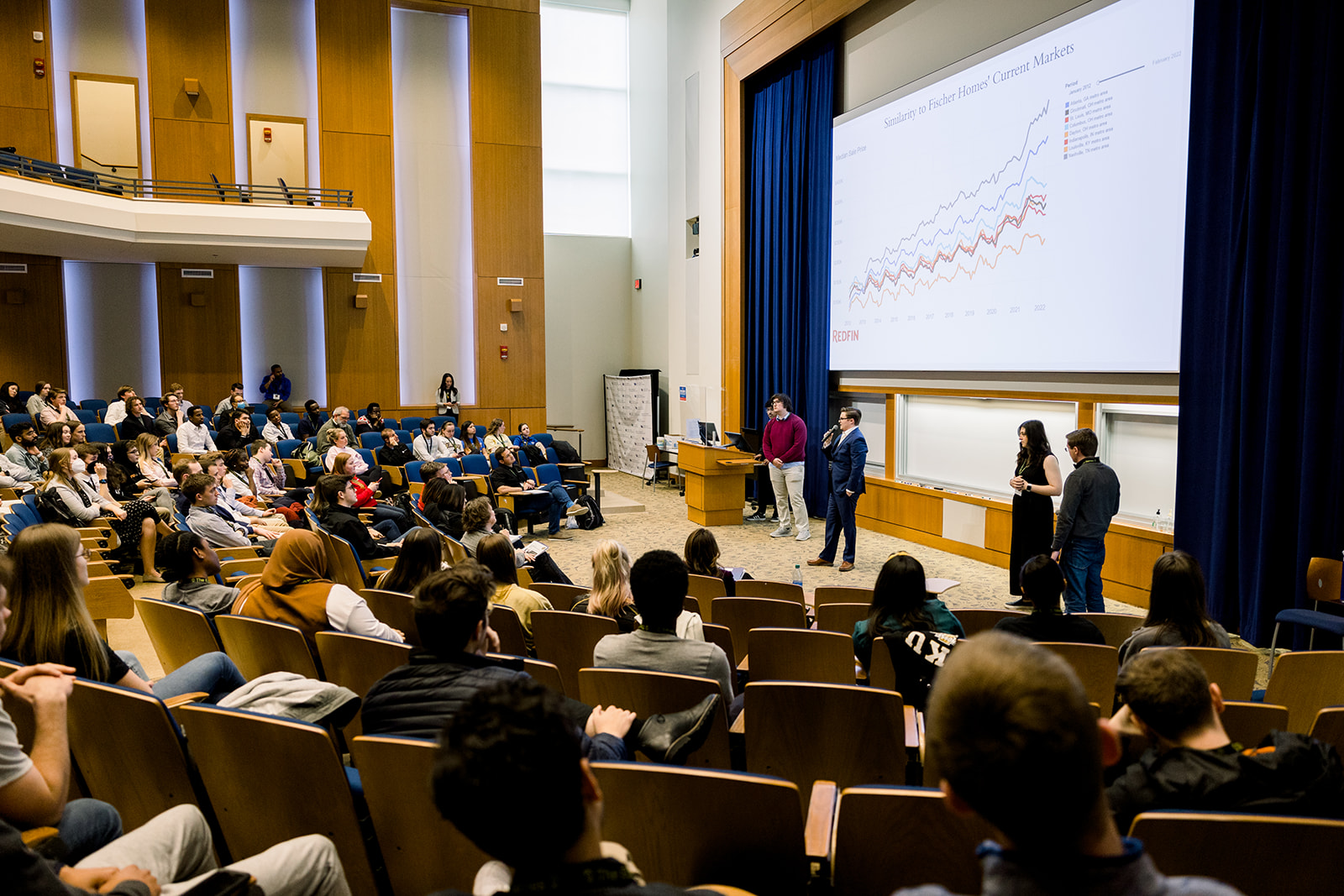 The Econ Games has a forthcoming virtual event scheduled for May 2022, and a Summer Data Camp planned for July 2022. For more information, visit www.theecongames.com.
This year's event would not have been successful without sponsors: Fischer Homes, The Institute for the Study of Free Enterprise (ISFE), Northern Kentucky University's Center of Economic Education (NKUCEE), Stata, Federal Reserve Bank of Cleveland, University of Kentucky MBA, Cengage and Pearson. If you or your company would like to get involved in future Econ Games, please contact Darshak Patel.