The University of Kentucky Nu Circle of Omicron Delta Kappa National Leadership Honor Society established the Maurice A. Clay Awards over 30 years ago to recognize an outstanding graduating senior in each academic college at the University of Kentucky. Winners are selected by the college's dean or a dean's representative, and are expected to be exceptional leaders who have provided service to their college while maintaining a strong academic record.
Omicron Delta Kappa recognizes superior scholarship, leadership and exemplary character. The Maurice A. Clay Awards are one way in which the UK Nu Circle of the National Leadership Society can bestow on graduating seniors a "Mark of High Distinction." Maurice A. Clay was an educator and professor at the University of Kentucky for more than 60 years. He was the epitome of service leadership, while assuming little recognition for himself. ODK hopes that each recipient will exemplify these characteristics in future endeavors.
Congratulations to Gatton College Business and Economics' Accounting student, Anna Scott.  See all recipients.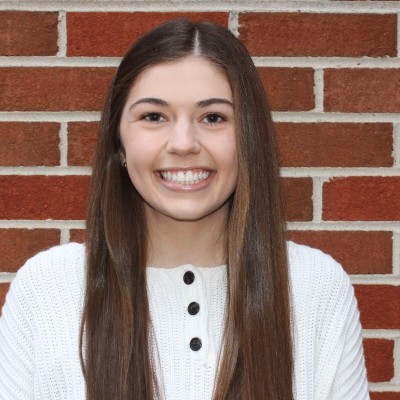 "The past four years at the University of Kentucky have been nothing short of amazing. What a special way to wrap up undergrad by being selected for the 2022 Maurice A. Clay Award and being named the outstanding graduating senior for the Gatton College of Business and Economics. All of my internships, leadership positions, and opportunities would not have been possible without the amazing staff and professors I've had help from along the way. I'm so excited to continue my education at UK in the Fall with The Von Allmen School of Accountancy to obtain a Master of Science in Accounting and see what graduate school has in store', says Anna Scott. 
The Nu Circle celebrated these outstanding students on Tuesday, April 12, during an in-person ceremony and Circle Meeting.
"ODK is proud to organize this event and honor these student leaders from across campus," said Abby Elbert, UK Nu Circle student president.
Omicron Delta Kappa is supported on campus by the Chellgren Center for Undergraduate Excellence within the Office of the Provost. For more information, contact chellgrencenter@uky.edu.