Gatton College of Business and Economics' MS Supply Chain Management Program (MSSCM) cohort just completed their industry project course with companies from Toyota, Valvoline, Tempur Sealy International, Kroger, Expeditors, Alltech and UK Purchasing.
The team-based industry project paired supply chain students with companies and organizations. The students were provided with a real-world supply chain problem from a sponsoring company and were mentored and guided by faculty co-advisors, Carol Chavez and Sam Heshmati, for proposed solutions.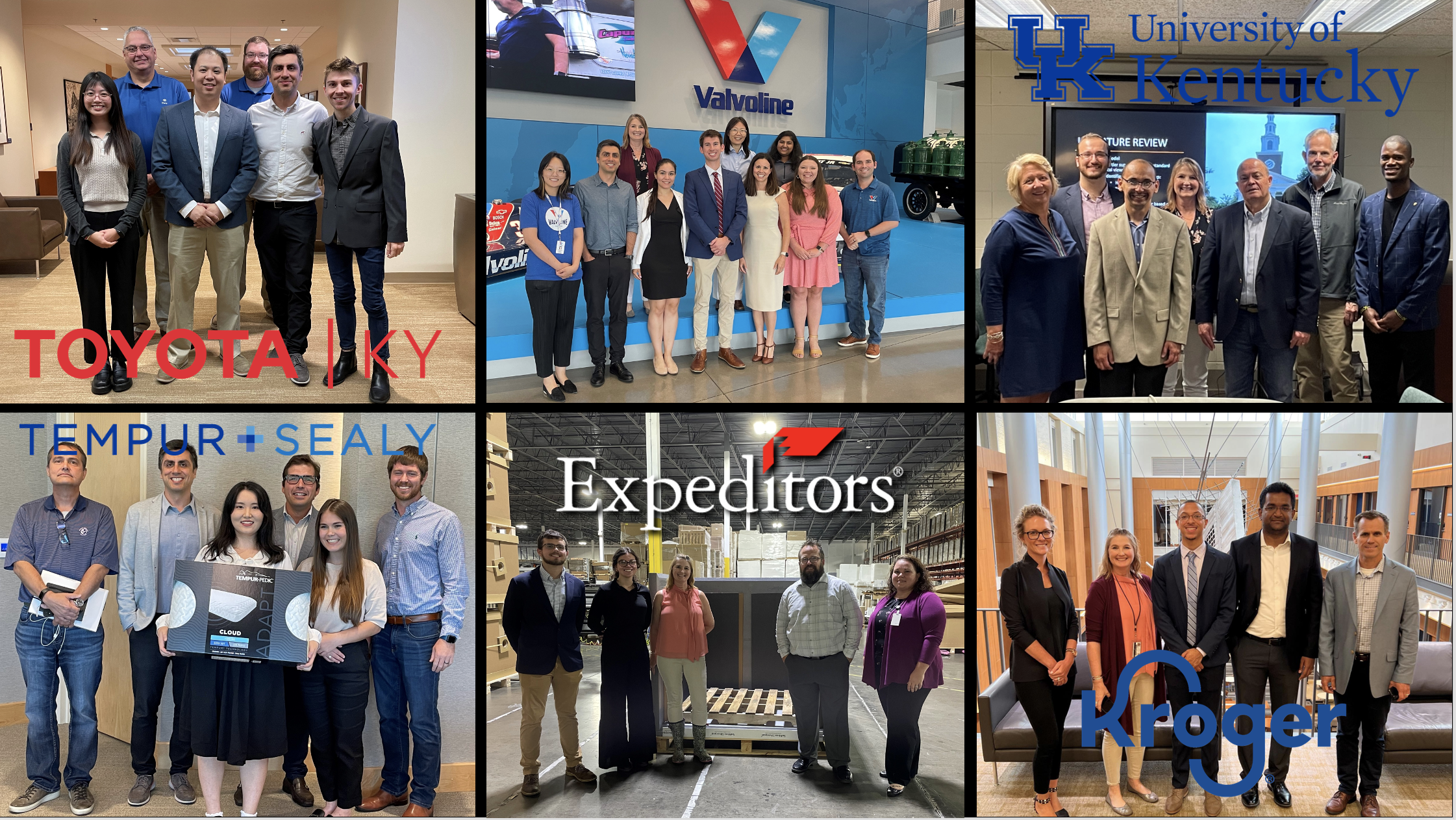 Sixteen students completed the capstone project course (MKT 740) and have graduated from the MS Supply Chain Management (MSSCM) program. Three more will graduate in December of 2022.
Executives from Toyota, Expeditors International, Valvoline and Tempur Sealy International shared their experiences.
"The time and effort Ethan, Jun and Kiwi put into studying the data and developing the tools they gave us has proven…the feasibility of the study. We have begun database modifications and plan on implementing the results of this study in our P10 (October) route design process." Devin Morris, Analyst – Logistics Planning, Toyota
"Chase and Savina were extremely thorough in their analysis. We were not sure how this would work out – we felt we had an optimal solution and wanted to validate it. However, they came back with some very good ideas on how we could possibly utilize different packaging to possibly save money for our client." - Anthony Fritz, District Sales Manager, Expeditors International
"The project results are very valuable. Sometimes an outside perspective helps get things started. We are working on a finalized version of the [universal capacity calculation] metric to start trending." - Rebecca DeHoag, Valvoline
"We look forward to continuing to work with the SCM program!" – Caleb Evans, Manager Supply Chain Strategic Initiatives, Tempur Sealy International"
The MS Supply Chain Management Program is an 11-month program that blends end-to-end supply chain concept like strategic sourcing and channel management with big data analytics and cross-functional business knowledge. The program provides first-hand industry project experience, small class sizes, and flexible, customizable scheduling including many online course options. For more information about the program, or to become an industry partner, please contact the MSSCM Director Haoying Sun or MSSCM Associate Director, Carol Chavez.