The Gatton College of Business and Economics, along with the Department of Finance, hosted the second annual Women in Finance Summit. The Summit celebrates the accomplishments of Gatton alumnae and provides an opportunity for current students to learn and network. 
Kristine Hankins, the William E. Seale Endowed Professor of Finance, moderated the Distinguished Alumni panel discussion. Coming from many industries, the panelists showcased some of the many career options for students in finance and shared their experience and advice.
"The second annual Women in Finance Summit was a huge success," said Hankins. "We had great attendance at the event which is no surprise given the caliber of the two panels' speakers. 
The Distinguished Panelists included: 
Rebecca Vest, SVP for Procurement and Strategic Sourcing, Bridgestone Americas, Inc.
Andrea Schaefer, SVP for Human Capital Business Controls and Strategic Controls, Fifth Third Bank
Mandy Lillie, Director & Global Head of Client Infrastructure Financial Operations, Citigroup
Rani Peffer, Senior Director of Global Treasury Capital Markets, P&G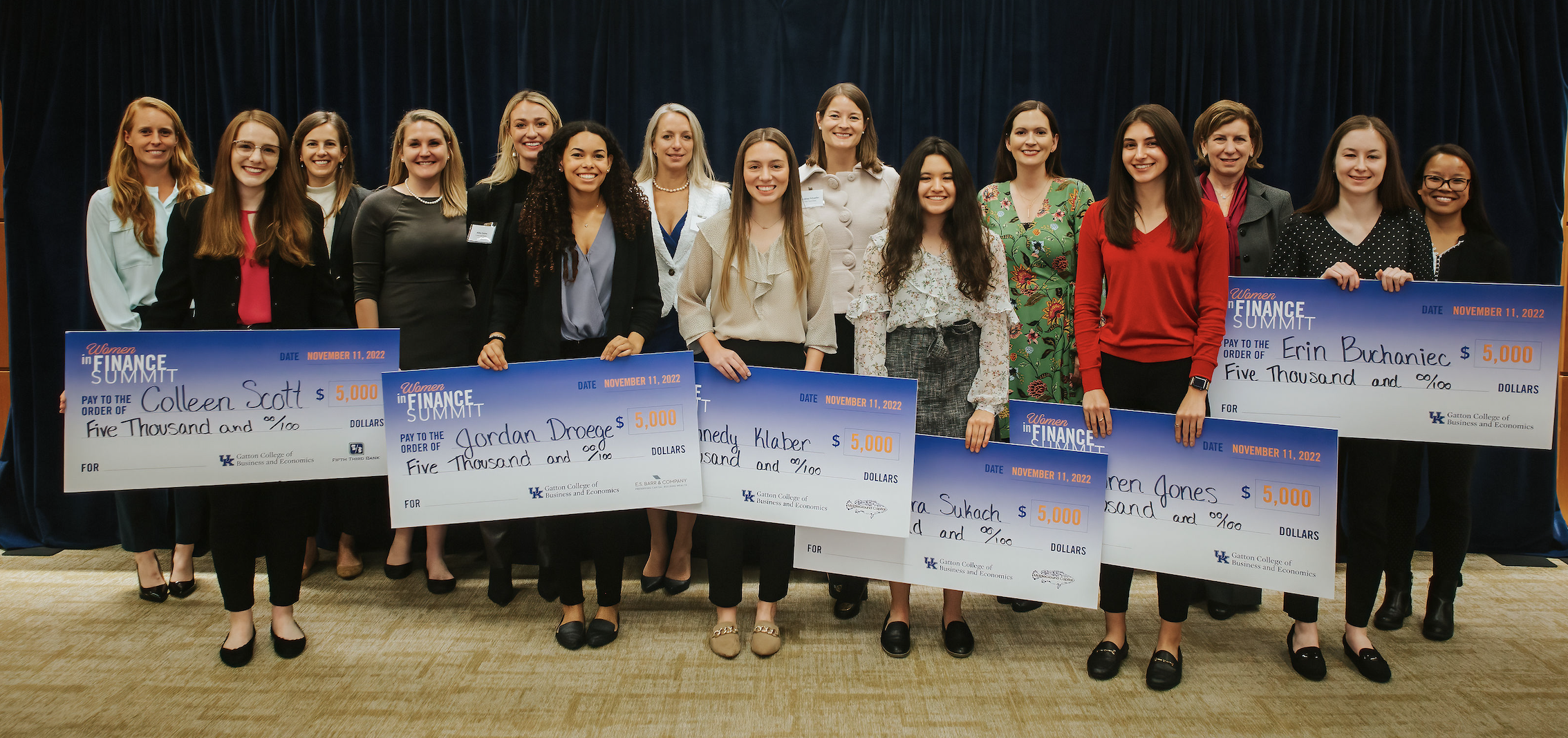 Following the Distinguished panel, there was also a second Career Experience Panel that was moderated by Courtney Rosenberger, Managing Director of Strategas Securities. Courtney is also the Chair of the Gatton College's Emerging Leaders Board.
The Career Experience panelists included: 
Hannah Botts, Senior Finance Manager, P&G
Jillian Bowman, M&A Tax Manager, Deloitte
Allie Quine, Vice President, Portfolio Specialist, Cohen & Steers
Katie Smothers, Sr. Sustainability Manager, Ingredion
Danielle Terhune, Finance Manager, AWS, Amazon
The second panel was followed by multiple industry break-out sessions. The afternoon concluded with the presentation of $5,000 scholarships to six students who were selected by a committee based on an essay requirement.
The students selected by committee were: Colleen Scott, (MSF candidate), Jordan Droege, (Finance/Accounting Major w/Data Analytics Minor), Kennedy Klaber, (Finance/Accounting), Xiomara Sukach, (Finance), Lauren Jones, (Finance), and Erin Buchaniec, (MBA candidate).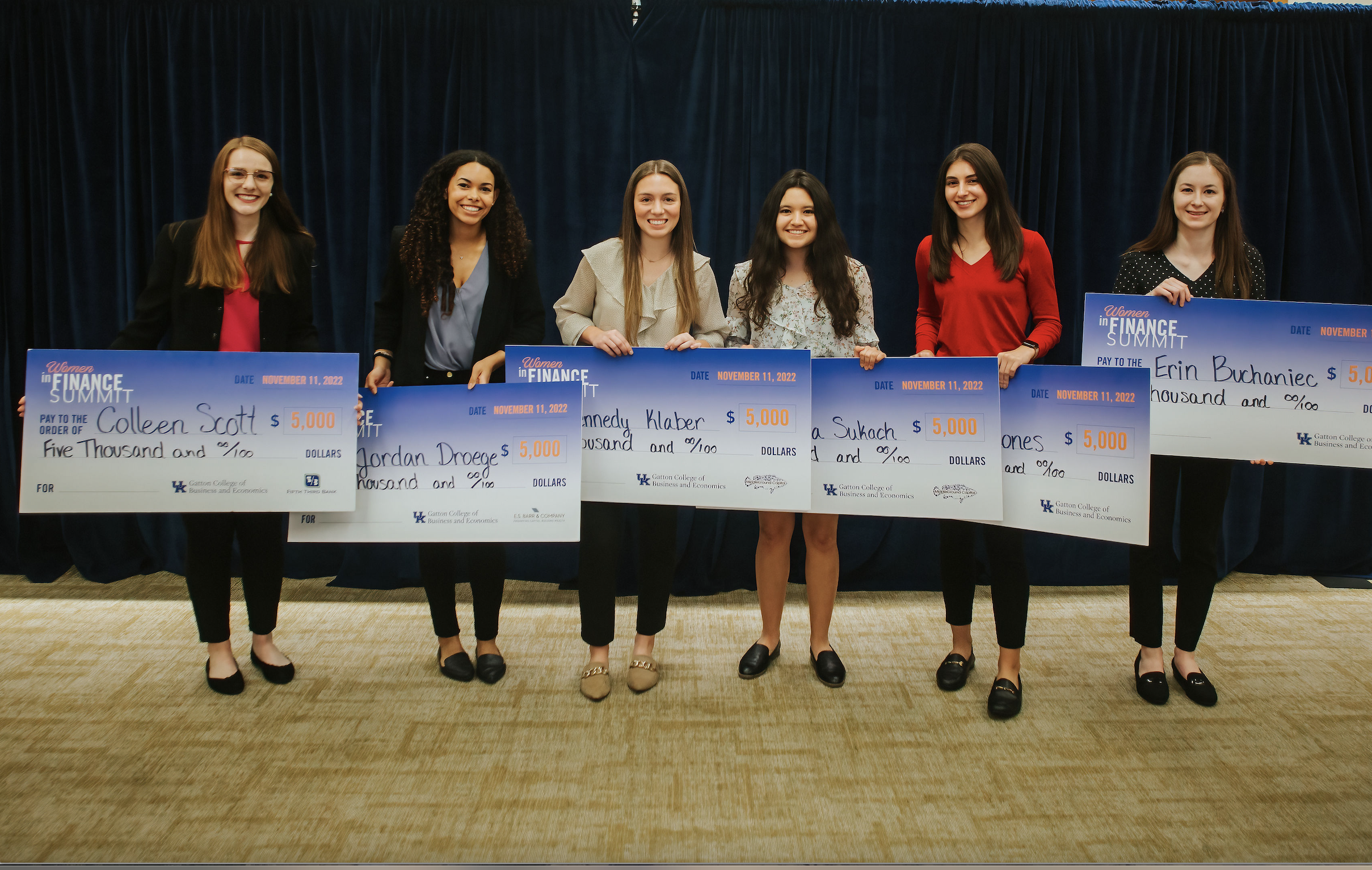 Colleen Scott, scholarship recipient, and graduate assistant for the Financial Wellness Center said, "Each panelist had a unique path to their current career role, but what linked them all together was their experience at Gatton. I was inspired at how each woman persevered through challenges and used what they learned at UK to make the best out of their opportunities. I am now confident about entering the job market because of the many successful women who graduated from Gatton in the years before me."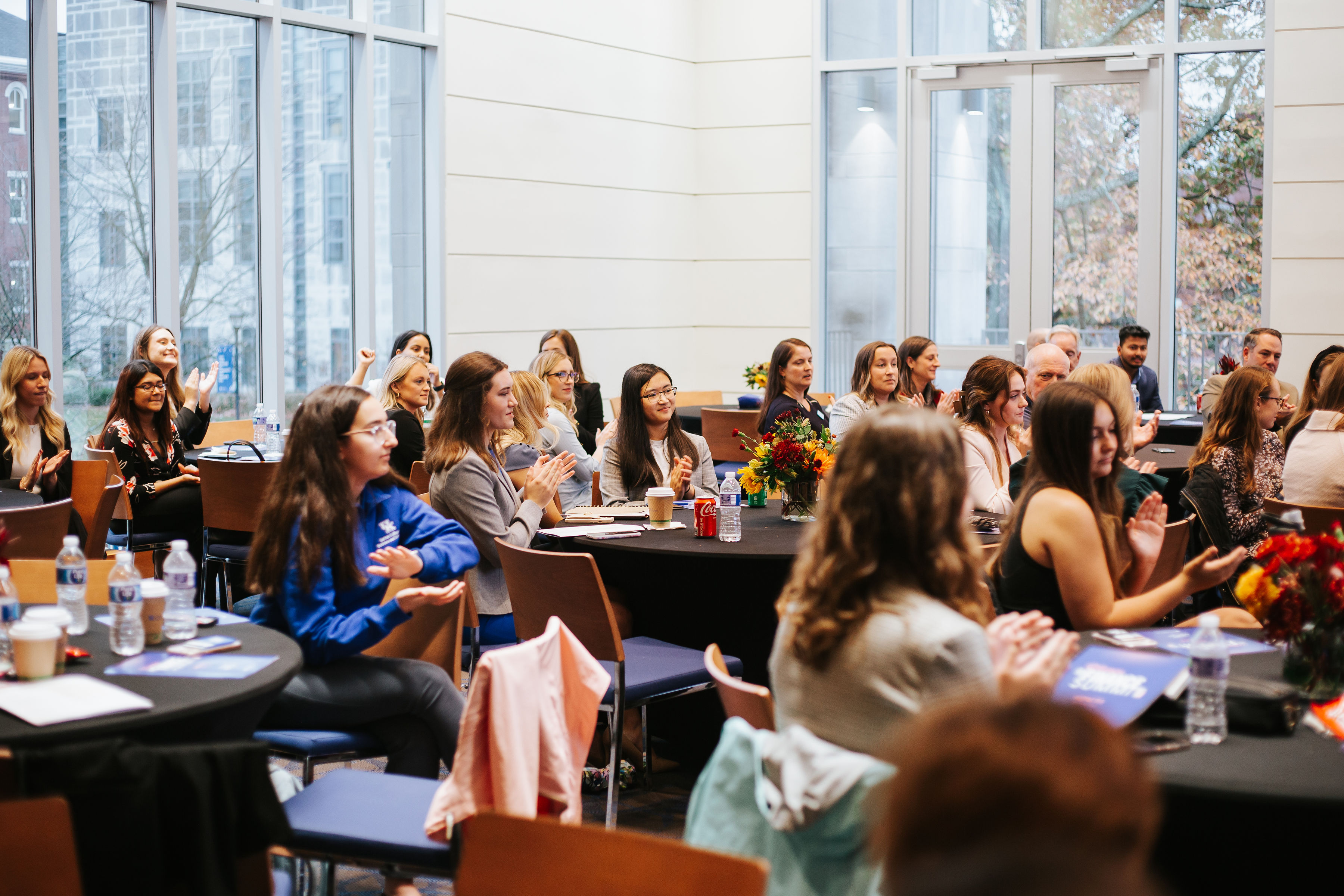 The Women in Finance Summit was made possible with support from MiddleGround Capital, E.S. Barr & Company, Fifth Third Bank and individual contributors.