The Gatton College of Business and Economics hosted a Women in Finance Summit earlier this month. Hosted by the Department of Finance, the Summit celebrated women who are currently in the finance field and rising professionals from the Gatton College.  
Kristine Hankins, the William E. Seale Endowed Professor of Finance, moderated the panel discussion, which consisted of highly successful Gatton College graduates. The panelists networked with students, shared their expertise and answered questions designed to inspire.   
"The Women in Finance Summit was a resounding success," said Hankins. "Both undergraduate and MBA students were eager to learn from four incredibly thoughtful and successful alumnae. With venture capital, commodities, corporate finance, and banking represented, the panel presented an impressive range of career options in finance. It was a pleasure and an honor to moderate the discussion."  
The panelists included: 
The discussion concluded with the presentation of $5,000 scholarships to four Gatton College students who were selected by a committee based on an essay requirement.  
Maddie Berezowitz, junior, finance and business management major 
Tenneil Edelen, senior, finance major 
Kennedy Ekovich, senior, finance major and business analytics minor 
Deborah Myers, senior, finance, marketing, and agricultural economics major  
"It is important that students have access to alumnae, firms and corporations in relevant industries," said Dietrich, who serves as a member of the Gatton College Finance Advisory Board. "Having two daughters who went through college and seeing firsthand how helpful it was to have this type of access, it's one of the reasons I've tried to stay involved and give back through programs like this one." 
The Summit was made possible with support from Gatton alumnae and Fifth Third Bank.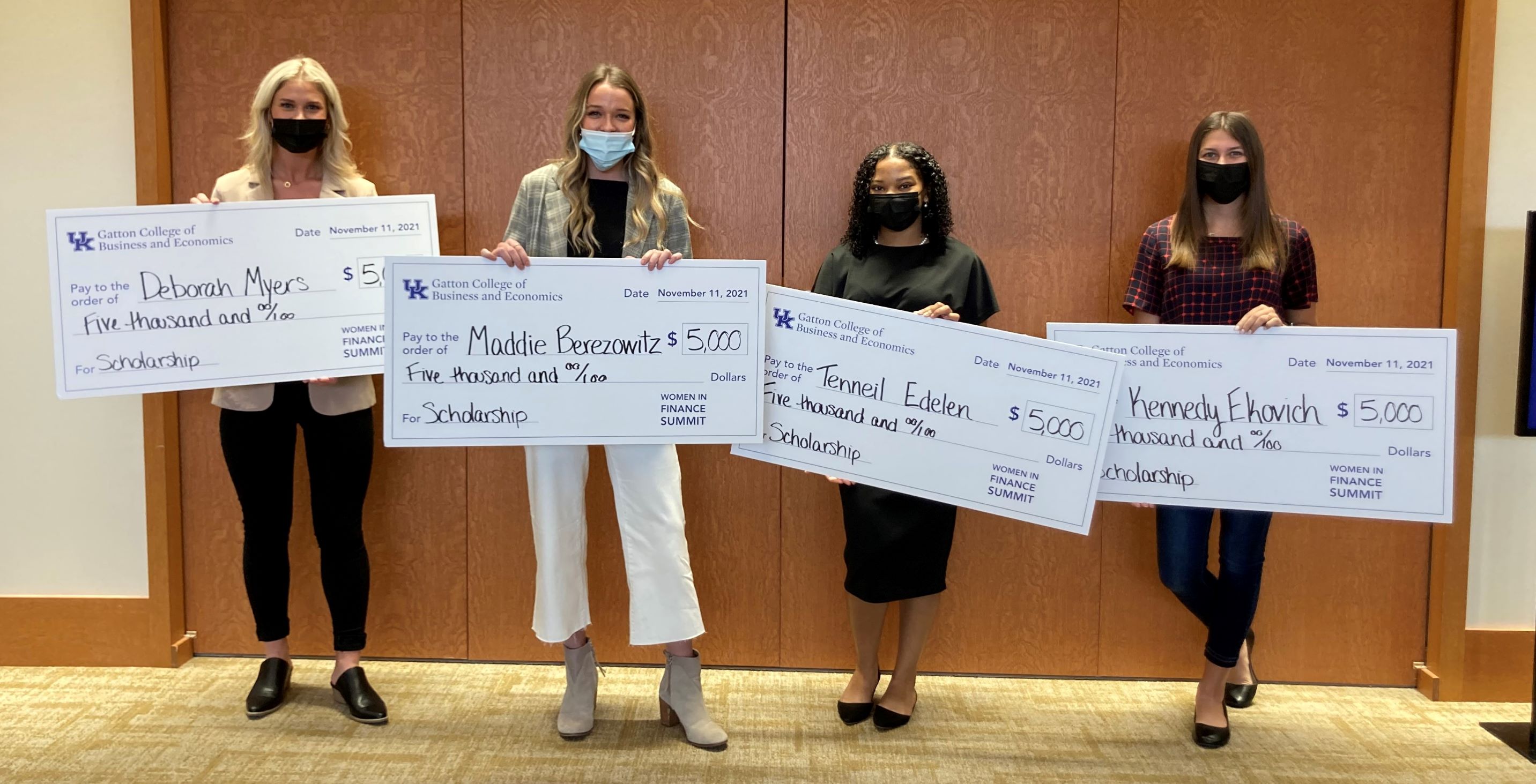 (Photo above: Scholarship Winners - Deborah Myers, Maddie Berezowitz, Tenneil Edelen and Kennedy Ekovich)