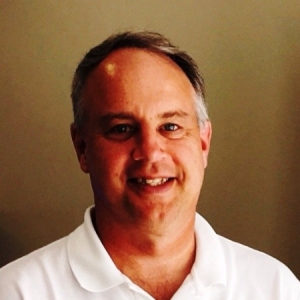 University of Kentucky MBA alum, Joe Razum, began his career more than 20 years ago as an engineering intern, and is now the CEO & Co-Founder of TCO Toolkit LLC. At TCO Toolkit LLC, they help B2B and public sector organizations make better facility, MRO (maintenance, repair and operations) and manufacturing asset decisions by using award winning total cost of ownership (TCO) and business value calculators (TCO Toolkit SaaS).
"An MBA gave me a seat at the table early in my career and to continuously learn from others," says Joe. "It gave me the insights and confidence, which eventually led me pursuing my own opportunity with other partners."
Joe was a graduate of what is now known as the One Year MBA program at Gatton. After graduating with his degree in Mechanical Engineering degree, Joe worked for a few years and then returned to get his MBA at Gatton. Over the past twenty plus years, Joe took his Engineering and MBA degrees to pursue leadership opportunities at many companies such as General Motors, Rockwell Automation, General Electric, 3D Systems Corporation and now with TCO Toolkit LLC, which he co-founded, headquartered in Charlotte, NC.
"I decided to pivot with my previous education in engineering to gain more quality business skills," says Joe. "My quantitative engineering skills paired with my MBA allowed me to create more value for my employers, and myself, over the years."
Joe eventually co-founded TCO Toolkit LLC in 2017 and is currently beta testing the new TCO Toolkit, which is the first mobile vendor neutral TCO/value calculator SaaS, which can be used to source, sell, and price based on TCO/value and enable performance based contracts. The SaaS tools are for B2B and public sector professionals and is the first software to be self-certified to the ANSI/APPA standard. Joe has been building world class TCO software tools since 2000, resulting in millions of customer costs savings and sales.
"An MBA gave me the confidence over the years to see around corners, anticipate things quicker and grow quicker as a leader," says Joe. "My engineering and business skills were definitely an advantage in securing new leadership roles and applying what I learned to my next opportunity. It was certainly helpful when I decided to pursue my own opportunity with TCO Toolkit."
Joe also put his engineering and business value skills to work to become an expert in 3D Printing with JoeAdditive, an independent 3D printing advisory service. Their slogan is "3D Printing for the average Joe." Joe learned the fundamentals of 3D Printing during his time at General Electric in 2012. He also earned the SME Additive Manufacturing Fundamentals Certification in 2013. For five years during his time at 3D Systems, Joe led the implementation of over 100 production 3D printers for aerospace and energy industry purposes as a program manager. Joe is also part of STEMvan, which partners with schools to provide more STEM learning experiences for kids.
When asked what advice would he give others that might be considering an MBA in 2019, Joe said, "The world is a competitive market place. You always want to have the most skills and capabilities at your disposal. I believe an MBA is certainly an attractive option to consider in order to expand your skills and further your education."
Joe Razum is a native of Youngstown, Ohio. He earned a BS in Mechanical Engineering at Penn State University and MBA at the University of Kentucky's Gatton College of Business and Economics.