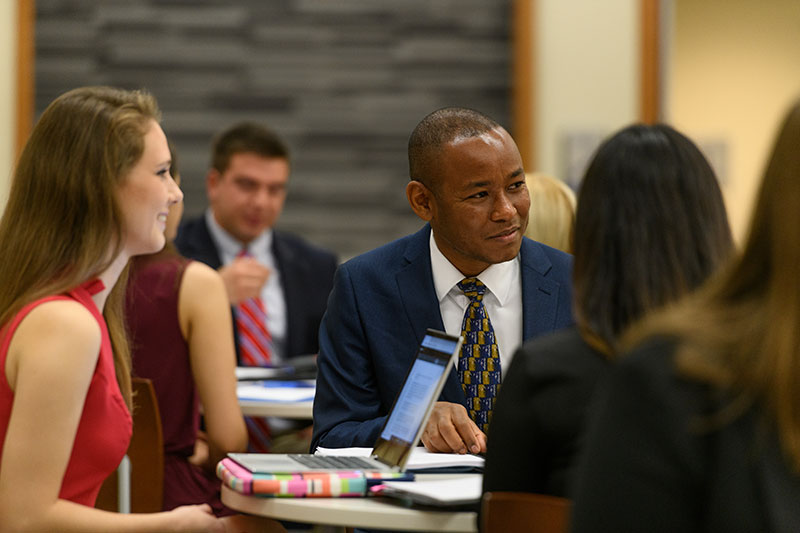 The University of Kentucky's Gatton College of Business and Economics MBA programs showed dramatic improvement in recently released rankings by U.S. News & World Report. 
Gatton's full-time MBA program rose 22 spots to No. 67 in the magazine's 2020 Best Business Schools list, and No. 34 among public business schools, placing it in the top 15 percent of all AACSB accredited US business schools. The Professional MBA rose 44 spots to No. 81 among Part Time MBA programs, and No. 52 among public business schools, placing it in the top 25 percent. 
"It's rewarding to see this recognition of our students, faculty and programs," said Gatton College Dean Simon Sheather. "We continuously work to make our curriculum relevant and progressive in the preparation of business leaders, and this is an important step towards our journey to become recognized as a Top 50 business school in the U.S."
The career relevance of Gatton's curriculum is evidenced by the full time program's ranking of #35 in the nation by corporate recruiters, and 14-point rise in Placement Success ratings, including starting salary and employment rates at and after graduation. "The rankings are most significant because they measure the quality of the programs by looking at the achievements of our graduates," said Dean Sheather. "Delivering tangible career opportunities for our MBA alumni is at the heart of what we do."
Sheather also noted the faculty's dedication to challenging students and moving the industry forward. "Our MBA faculty have extensive experience in studying contemporary business issues, and many work as consultants and advisers with corporations and organizations. They constantly update their courses to reflect the changing needs of business and work hard to create an engaging learning environment."
U.S. News tabulates its rankings through the use of quantitative data, such as GMAT and GRE scores, GPA, and acceptance rates, and qualitative data culled from a survey by business school deans and directors of accredited MBA programs. See the full list here.