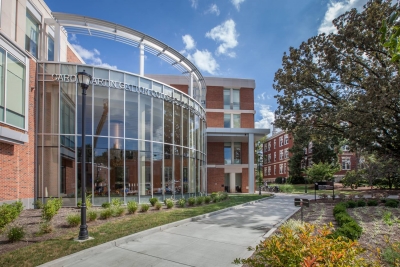 The MBA program at the University of Kentucky's Gatton College of Business is excited to announce that candidates can now apply for consideration into the incoming 2019 class, which include the One Year MBA, Professional MBA, Professional MBA (For Leaders in Healthcare) and Dual Degree programs. 
The University of Kentucky MBA is a nationally ranked program with a great reputation in the professional community. Through workshops, panel discussions, certification programs, real-world experiences through the Project Connect internship (offered in the One Year MBA), team competitions, MBA Student Association (MBASA), along with leadership speakers series and more, the UK MBA is a redefining experience which provides students the additional tools to be successful career professionals.
The program offers extensive networking opportunities through the backing of a loyal university alumni base of approximately 300,000 people in all 50 states and many countries around the world. Student are able to connect with an established alumni network of leading business executives which includes Project Connect internship sponsors, MBA Advisory Council, friends of Gatton along with unique partnerships with regional, national and international companies. 
Through the services provided by the Graham Office of Career Management, UK MBA students get access to an in-house career management and professional development team. Graham is dedicated to assisting students in their career development process and employment success by working closely with employers who actively seek the UK MBA talent. In conjunction with the James W. Stuckert Career Center, the Graham Office of Career Management helps facilitate job postings, information sessions, career fair participation, and on campus interviewing.
The $65 million business education complex places the Gatton College of Business and Economics among the best business facilities in the country. The 210,000-square-foot building is outfitted with high-tech classrooms and laboratories, which modernizes the way students learn and conduct research. Gatton is equipped with student resources beyond the classroom, including different professional development opportunities through the Executive Education Center along with the Von Allmen Center for Entrepreneurship (VACE). 
Before applying into the UK MBA make sure to read through our Admissions Requirements, MBA Preparatory Courses, GMAT/GRE Waiver Policy and FAQ's. If you have further questions, please contact Christopher Carney, Director of MBA Recruitment at the University of Kentucky.