This December, teachers from across the country who received "Teacher of the Year" awards were invited to the White House to tour its holiday decorations.
The office of first lady Jill Biden asked the state teachers of the year to have their students create self-portraits that were going to be turned into ornaments that would hang on Christmas trees at the White House.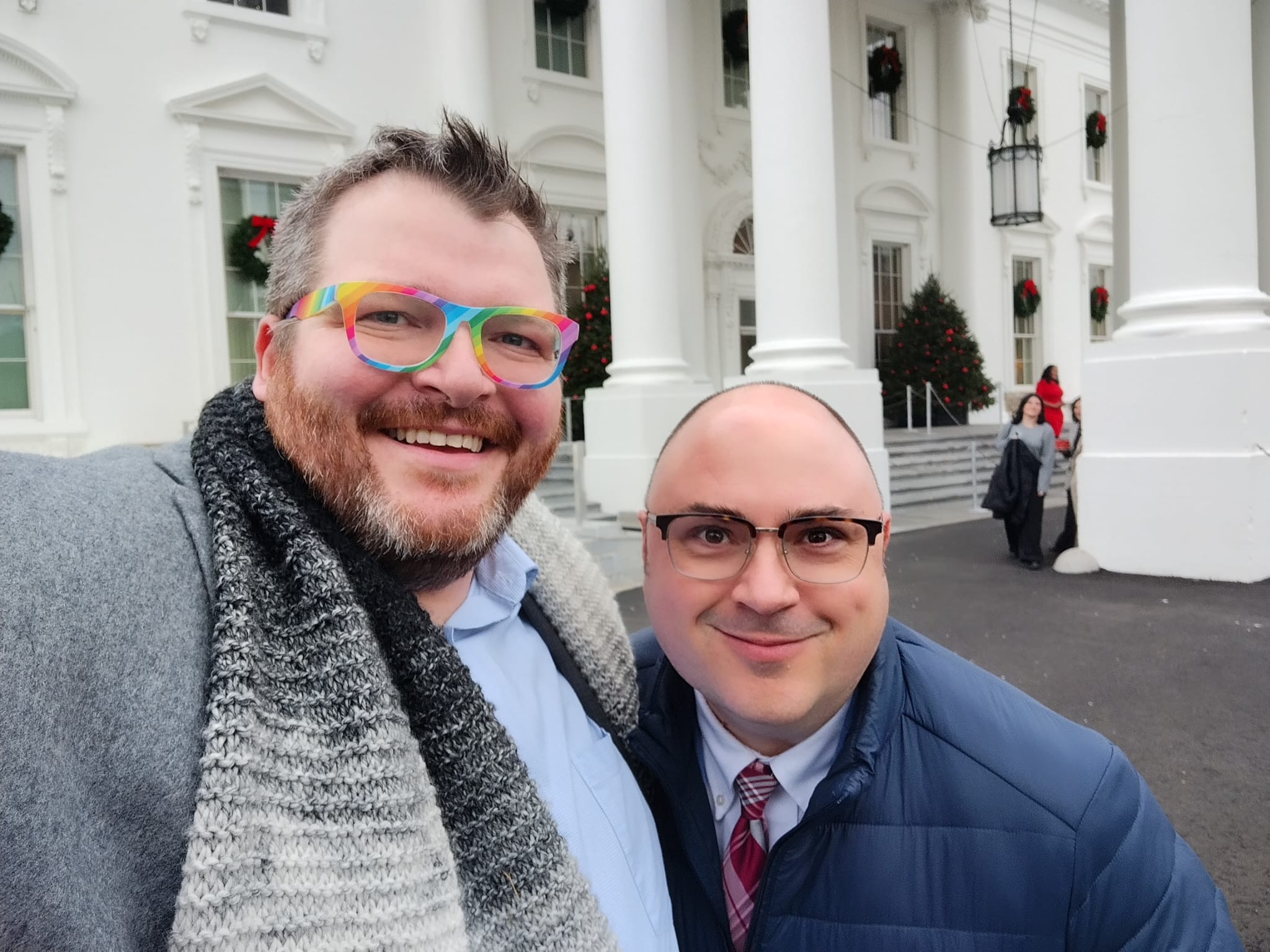 Willie Carver, Gatton academic advisor, received the 2022 Kentucky Teacher of the Year award before joining the Gatton College of Business and Economics earlier this year. Carver and husband, Josh Taylor were invited to tour the holiday decorations to view the students' artwork in person.
When asked what this means to him, Carver said, "This means being a part of something that in some ways will last forever. When you talk about the White House Christmas, you're talking about a tradition that goes back so long, and it's going to keep going with us. It's an opportunity for [students] to be lifted up, which has been my platform—an opportunity for them to be a part of something bigger than themselves."
This year's holiday display theme "We the People," embodies the idea of a promise of the next generation. The displays feature a tree that includes each state's official bird, dozens of recipe cards to recognize holiday traditions, a room devoted to the National Parks, and assortments of bells, and cardinals to signify the presence of lost loved ones. Enjoy the White House's Virtual Tour!