By this time next year, AppHarvest expects to begin production in the 2.76-million-square-foot greenhouse the company is building in Morehead, Kentucky. The $97 million building will be the biggest greenhouse in the country and among the largest in the world when completed, encompassing 60 acres and with a capacity to ship 45 million pounds o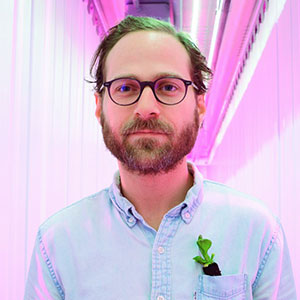 f fresh produce annually — primarily tomatoes — to grocers throughout the Midwest, Southeast and as far north as New York within a day's drive.
Bolstering the domestic production of our food supplies is critical in securing a stable future, says AppHarvest founder and CEO Jonathan Webb, as is creating an environment where government, private businesses and research institutions work together to support and further these agricultural efforts.
Facing a food shortage following World War II, the Netherlands has since grown to become the agricultural capital of Europe. Webb sees every opportunity for Kentucky to similarly position itself as the ag-tech capital of the United States.
In June, Webb took part in a press conference along with Gov. Andy Beshear, Agriculture Commissioner Ryan Quarles, Dutch dignitaries and representatives from the 17 organizations who entered into an agreement to work together to transform Eastern Kentucky into an epicenter for ag-tech development. Gov. Beshear also announced a state task force, which he will lead, to further support these efforts.
Webb, a Gatton graduate, shares more in this interview with Business Lexington.