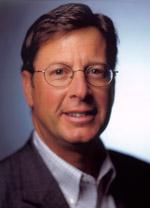 Inducted: 2002
MBA, 1973

Rand Blazer currently serves as President of Apex Systems, a Division of the NY Stock Exchange Company, ASGN. His responsibilities are to manage the company and its operations. Mr. Blazer strengthened the company's focus on bottom line results and operational productivity. He instituted new account strategies, moved the company into providing consultative IT services, and updated the company's performance management process. During his tenure, Apex has posted over 20% top-line revenue growth going from $300m to more than $2.2B (all organic growth), with increasing earnings margins. Apex is one of the fastest growing, most profitable and largest IT staffing and services businesses in the United States.
Prior to joining Apex, Rand was Chairman and Chief Executive Officer of BearingPoint, a global consulting and systems integration firm, based in McLean, Virginia. Under his leadership, the Firm, then known as KPMG Consulting, launched the fourth-largest IPO in NASDAQ's history, becoming the first of the Big Five consulting firms to separate consulting from its audit and tax parent, and becoming an independent, publicly traded company. Rand also served one year as the President of SAP's Government business unit in 2006.
Rand earned an MBA from the University of Kentucky and a BA in Economics from McDaniel College. He also served as a Captain in the United States Army.