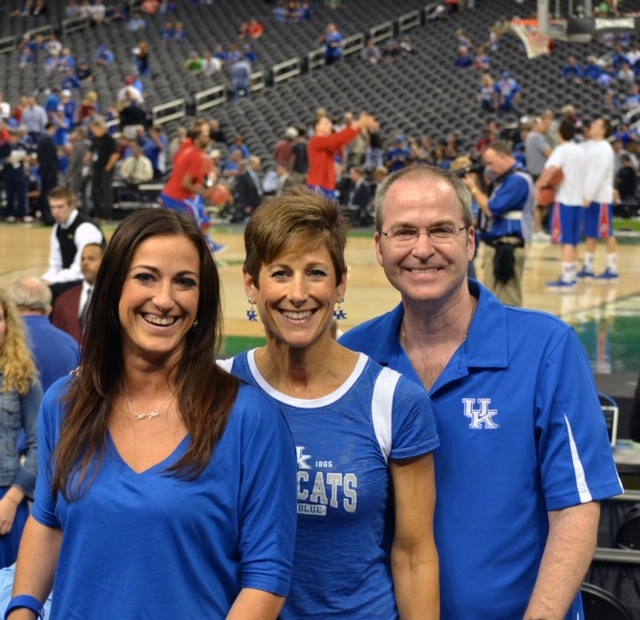 Stephen C. Harris `82 and Elaine K. Harris `84 have recently established the Harris Family Business Scholarship at the Gatton College of Business and Economics. The scholarship will ensure that deserving students have additional access to much-needed financial support. It will foster opportunities for continued learning and success at the Gatton College and beyond.
According to Stephen Harris, a major motivating factor for his family's generous gift is to act as a bridge between Gatton alumni and students that will be impacted by COVID-19. "Hopefully this scholarship will make a difference in allowing deserving students the opportunity to continue to achieve at the Gatton College through the financial assistance and opportunities the education provides," he said. 
Harris greatly credits the Gatton College in his success. The education he received, particularly in finance and business law, has allowed him to stay competitive both in domestic and international business ventures. He stated, "The foundation provided by the college combined with the confidence that I can compete with anyone in the world...has aided in my ability to adapt and achieve in the ever-changing market - all essential elements in my success." 
Through their contributions to the College, Stephen and Elaine Harris believe that the legacy of success they have achieved can continue in others. In these unique times, it is more crucial than ever for students to acclimate to shifting market demands. And through the generosity of the Harris family, more Gatton students will be able to do just that.
A gift to the Gatton College can enhance opportunities for student success, fund innovative research, and much more. If you are interested in supporting our mission, visit uky.networkforgood.com/causes/4723-gatton-college-of-business-economics​​​​​​​