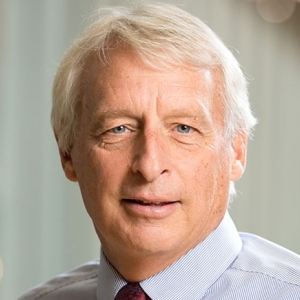 Dr. Frank Scott has been teaching for more than 30 years at the University of Kentucky with the majority of that time at the Gatton College of Business and Economics, along with the MBA program. Each year, Dr. Scott is arguably one of the most popular instructors with the MBA students because of his interactiveness, knowledge of the material and his ability to present scenarios that challenge the students to think strategically and become creative problem-solvers.
In a recent interview with Dr. Scott, we learned several things from his many years of experiences. First, Dr. Scott said that one of the biggest changes in the MBA program today is that there's a difference with the audience and mix of young and working professionals. For instance, there are more non-business students and majors pursuing an MBA today whereas in the past it was typically just business students. Dr. Scott said that the diversity of majors coming together is a strength of today's program because new ideas and ways of thinking are driving the conversation in the classroom.
When asked about the best part of being a faculty member here at Gatton, he said that he loves teaching "curious and motivated" students. One of the challenges, according to Dr. Scott, is teaching students with the ease of information at their fingertips like smartphones and laptops. He said that "students have the ability to fact-check you pretty quickly, so you better know what you're talking about." However, he did add that the fundamentals of economics has not changed and will never change. It's a "logical framework" and the underlying economic principles are the building block for business. In other words, it's important for today's business professional to "think like an economist."
Dr. Scott also reflected on his life after teaching commenting that playing golf, having a condo on the beach, playing with his four grandchildren and reading would play a big role at that time. In conclusion, Dr. Scott wanted to add that many UK MBA alumni express feelings of becoming an entreprenuer at some point in their careers and think about starting their own business. With that said, Dr. Scott recommends starting an alligator farm.
Biography:
Frank Scott is Gatton Professor of Economics at the University of Kentucky. Formerly he has been an Assistant Professor at Auburn University and Assistant and Associate Professor at the University of Kentucky. He graduated from the College of William and Mary in 1973, majoring in economics. He received the Ph.D. in economics from the University of Virginia in 1979. His teaching interests include microeconomic theory, industrial organization, managerial economics, and law and economics. His research interests include industrial organization, regulation of business, public policy, and applied microeconomics in general. He has published in a variety of academic journals on topics such as franchising, antitrust, tax policy and labor compensation, utility regulation and ratemaking, the economics of lotteries, and the economics of professional sports industries. He has received funding for his research from a variety of federal and state sources. He has served as a consultant to several state and federal government agencies and as a consultant and expert witness for the U.S. Department of Justice and numerous private-sector businesses.