Gatton Connect: Applying the Data
Tuesday, October 5, 2021
6:00 pm
Gatton 111 - Kincaid Auditorium & Virtual
Join us for an interactive conversation with Hector Martinez and Ben Rosa on how to use research for leadership/community development.
Webinar Link: https://uky.zoom.us/j/82166575732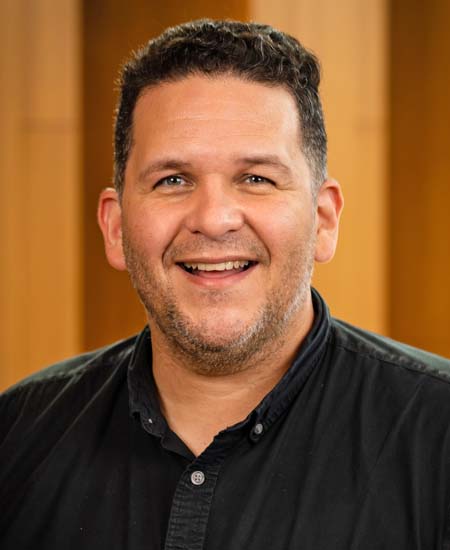 Hector Martinez
Hector is a Lecturer in the Management Department at the Gatton College of Business and Economics. His research has focused on motivation, and in particular the impact of coaching on employee engagement, performance, and meaningfulness of work. By applying Boyatzis' coaching model around sustainable change (Intentional Change Theory), his approach to teaching is both positive and appreciative, looking to help students identify and realize their future ideal self. In the classroom, his courses are structured using the experiential learning theory (Kolb, 1984), with the intent of providing students with an engaging and transformative learning experience.
Before Gatton he was an Assistant Professor at INCAE Business School in Costa Rica and taught courses at Case Western Reserve University in Cleveland Ohio. In addition, he is a certified coach and facilitates executive education programs. At Gatton he is teaching courses in Leadership, Negotiations, Small Business, and HR Management. Hector has a Ph.D. in Organizational Behavior from Case Western Reserve University, an MBA from INCAE Business School, and a B.A. in Literature from New College of Florida.
---
Benjamin Rosa
Benjamin Rosa is an Assistant Professor in the Department of Economics and Affiliate of the Institute for the Study of Free Enterprise. He received his Ph.D. from the University of Pennsylvania and has previously worked as an Assistant Professor for Virginia Tech. His research fields are industrial organization and public economics, where he focuses on government contracting and affirmative action policies.
When:

Tuesday, October 5, 2021
6:00 pm – 7:00 pm

Where:

Gatton 111 - Kincaid Auditorium & Virtual

Audience:

Students

Contact: