The University of Kentucky's Engineering/MBA dual degree is a unique program that intersects technology and business, awarding both the Bachelor of Engineering and Master of Business Administration (MBA) degrees. All UK engineering majors can take advantage of this highly competitive program. Integrating a strong business understanding with the technical background of an engineer, you will now have the necessary skills to drive future innovations in both technology and business in a high-tech global economy. Visit our career outcomes to learn more, along with our committment to diversity.
---
Admissions & Preparatory Courses
Qualified candidates will be invited to apply by the January 15th deadline, which will be followed by individual interviews with the Engineering/MBA Dual Degree Selection Committee. Final selections will be based on academic excellence, professional and personal accomplishments along with leadership potential and diversity. Only engineering majors at the University of Kentucky qualify, however other engineering majors from other institutions can still apply for consideration into the One Year MBA program. Before applying into the MBA program, please review the Admissions Requirements, MBA Preparatory Courses, GMAT/GRE Waiver Policy and FAQ's.
---
Program Description & Curriculum
Combine your technical skills with a strong business savvy.
In recognition of the increasing need for the integration of technology and business skills, the Engineering/MBA dual degree program was established to give students with technical backgrounds in engineering and computer science the leadership, critical thinking, communication, problem solving and team-building skills while increasing their knowledge in economics, finance, marketing, management and much more. We believe engineering graduates equipped with an MBA will have the technical, analytical and business skills necessary to lead strategic initiatives in high-tech, operations and manufacturing companies. Candidates accepted into the Engineering/MBA dual degree program will be able to take advantage of the following:
One Year MBA program, including the Project Connect internship experience
Significant scholarship opportunities 
Two-week International Study Abroad trip at the conclusion of the MBA program
Valuable enrichment activities during senior year of undergraduate studies
Program timeline and how to apply
Dual Degree Program with One Year MBA
Year 1: Take engineering courses as scheduled.
Year 2: Take engineering courses as scheduled.
Year 3: Take engineering courses as scheduled.
Year 4: Take engineering courses as scheduled. Indicate your intention to apply by completing the Engineering/MBA dual degree pre-application form. By January 15th, submit graduate school application to the MBA program and satisfy the MBA Admissions Requirements. Make sure to select the "MBA/Engineering" option in the program-specific box on your application. The College of Engineering also requires a separate one-page essay on your motivations in wanting to be part of this program which can be emailed to Kim Sayre, Engineering/MBA Dual Degree Program Director. 
Year 5: One Year MBA program, Project Connect internship experience and the two-week international study abroad at the conclusion of the MBA program. 
Please Note: 
The Engineering/MBA Dual Degree Selection Committee will review applications and invite selected candidates for an interview. Fifteen candidates will initially be selected for the Engineering/MBA dual degree program (typically in early February). Each candidate will receive a $25K scholarship towards the One Year MBA tuition (2019 cohort).
Candidates that are not selected into the Engineering/MBA dual degree program can still be considered for admission into the One Year MBA program and funding from the general MBA scholarship budget (if funds are still available). 
Must have an undergraduate degree from University of Kentucky in engineering or computer ccience. Candidates must start the One Year MBA the summer after graduating. Must be a U.S. Citizen and have a minimum 3.2 UGPA to apply. This program is open to December grads who pause undergraduate education and take final semester after completing MBA.
Competitive GMAT/GRE scores will be communicated to candidates as early as possible each year.
---
Alumni Spotlight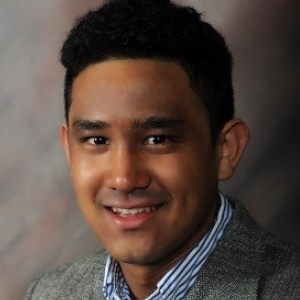 Michael Sandoval
Production Engineering Specialist at Toyota North America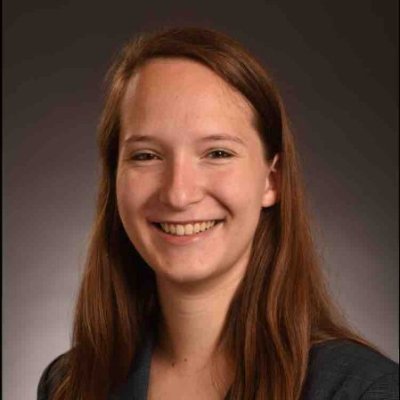 Hannalore Clause
Director of Strategic Initiatives at The Atlas Companies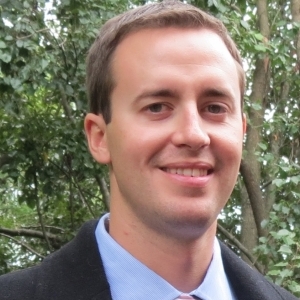 Alex Thomas
ESSSA Stress Engineer at NASA Marshall Space Flight Center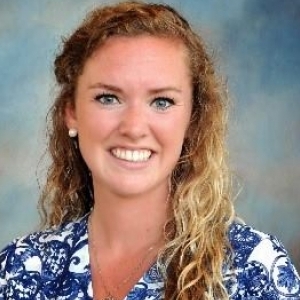 Hana Hafer
Business Analyst at Syngenta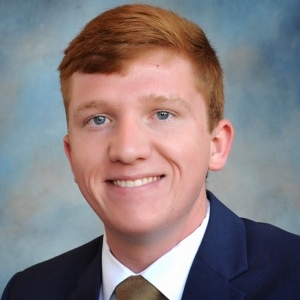 Dakota Lester
Business Analyst at Boeing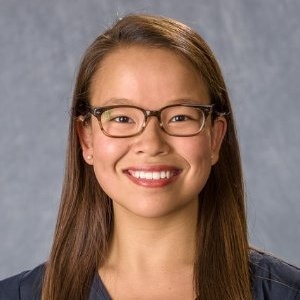 Hannah Botts
Senior Financial Analyst at Procter and Gamble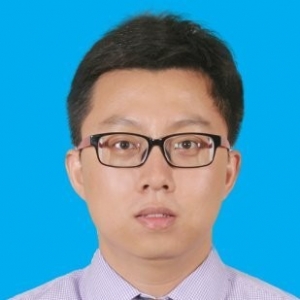 Si Chen
National Representative at PowerChina International Group Limited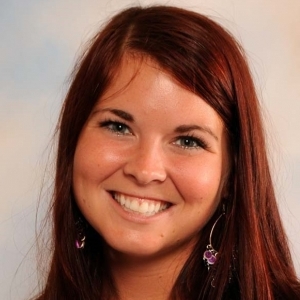 Lydia Davis
Electrical Engineer at NASA
Andrew Wilder
Mechanical Engineer at United Launch Alliance
---
Careers Outcomes
Pursue a wide-range of competitive career possibilities. 
Through the comprehensive career support provided by the Graham Office of Career Management, the Engineering/MBA dual degree graduates are able to explore careers with a wide range of reputable employers and industries. These include engineering, technology and traditional MBA career paths such as consulting, general management, and finance along with corporate roles in technology companies and also entrepreneurial ventures. Some of the recent companies and organizations that have hired our Engineering/MBA dual degree talent include:
---
International Study Abroad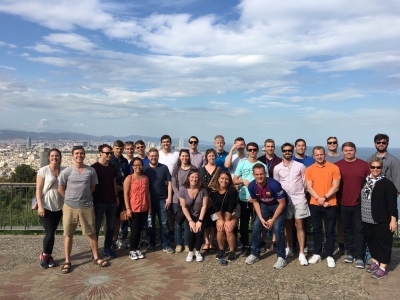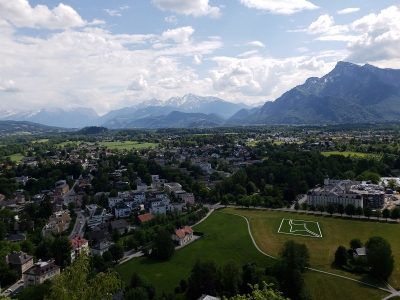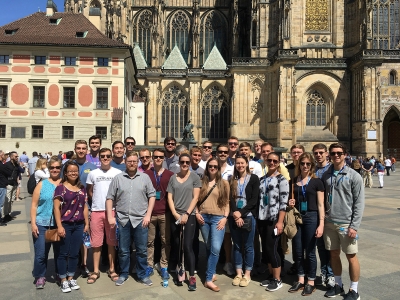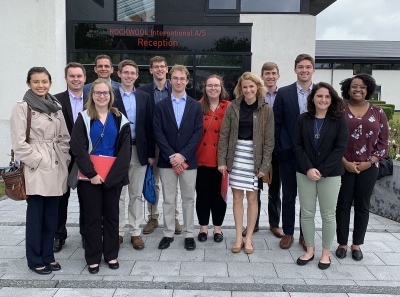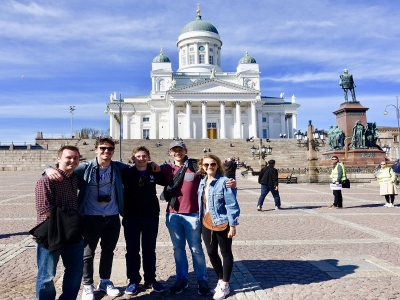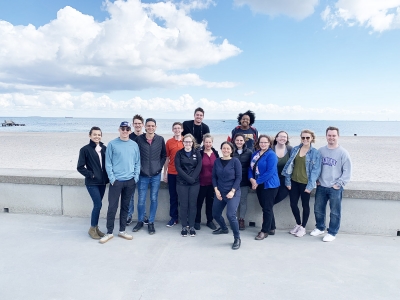 ---
Contact Us
College of Engineering
Kim Sayre, P.E.
Engineering/MBA Dual Degree Program Director
220L CRMS Building
University of Kentucky | Lexington, KY 40506
859.257.33437 (office) | kim.sayre@uky.edu
Gatton College of Business and Economics
Christopher Carney
Director of MBA Recruitment
Gatton College of Business and Economics
University of Kentucky | Lexington, KY 40506
859.257.7645 (office) | christopher.carney@uky.edu
Harvie Wilkinson
Director, MBA Programs
Gatton College of Business and Economics
University of Kentucky | Lexington, KY 40506
859.257.1924 (office) | harviewilkinson@uky.edu