International partnership students can transfer to the Gatton College of Business and Economics to earn a valued undergraduate degree to become globally competitive.
The advantages of our partnership with your home university are:
Entering Gatton after studying in your home country knowing that your classes will transfer.
Being on your way to a high-quality American business degree in your chosen major of: Accounting, Economics, Finance, Management or Marketing.
The flexibility to add a second major or minor to your program.
Gatton faculty and staff who work closely with your home university to ensure a smooth transfer process.
Learning in a state-of-the art building with faculty who are accomplished scholars in their field.
A friendly and safe small-town atmosphere.
---
Scholarships
There are several excellent opporuntities for Gatton International Partner Scholarships. Gatton Partnership students can apply and receive all of them!
Gatton International Partner Scholarship - the Gatton College is proud to offer International Partner Scholarships to our partner school undergraduate transfer students.  We will award up to $4000 and $1500 annually for two years for admitted students with GPAs above a 3.5 and 3.0, respectively, and strong TOEFL/IELTS scores.  You must be admitted to UK by April 1 to be fully considered for these scholarships.
Transfer Academic Scholarships- Academic Scholarships for transfer students are awarded based on academic credentials provided with their admission application, date of acceptance, and funding availability. Awards are renewable for 2019-20 with required 3.00 UK cumulative GPA.

Transfer Achievement – is a $4000 tuition scholarship for students with a GPA of 3.0-4.0. The scholarship is awarded on admission.
Housing Scholarship – $2,000 for the first 500 transfer students with GPAs between 2.5-4.0 and who live on campus with a cumulative 2.50 GPA, that apply for housing by June 15, 2018, and live in a university residence hall, will receive an on-campus housing scholarship. Once admitted to UK, students may apply for on-campus housing at www.uky.edu/housing/

International Ambassador Scholarship - $3000 up to 50% of tuition. You must be admitted and apply by February 15. Scholarships are for fully admitted students.

William C. Parker Diversity Scholarship – must have a 2.5 to 4.0 GPA. You must be admitted and apply by February 15.
---
Rankings
If you join Gatton you will be among the top public business programs in the United States. According to US News 2018 Best Undergraduate Business Programs, the Gatton College is ranked in the top fifty among public universities. The Poets and Quants Ranking puts the Gatton MBA at #46 in the United States among public universities. At Gatton, you will be taught by top research faculty in the country. Our accounting faculty are ranked #22 in the BYU Accounting Research and our marketing faculty are #49 in research worldwide and #44 in the U.S. by the UT Dallas Business School rankings.
Globally the, Gatton College is ranked in the top 200 business programs in the world according to 2018  Academic Ranking of World Universities (ARWU). This ranking is at the same level as Sun Yat-sen University 中山大学 and  and Remnin University of China 中国人民大学.
---
Careers
International students have access to the Graham Office of Career Management where they can learn to prepare resumes, practice interviewing for American employers, plan for graduate school and beyond. The Graham Office also holds workshops specifically for international students and their concerns. Our international students have successfully been admitted to graduate programs such as Columbia University and hold high level positions across the globe.
---
Admissions Requirements
Transfer students must meet the admission requirements for the Gatton College of Business & Economics which is a 2.8 cumulative gpa and a 2.8 in the student's pre-major courses which includes economics, accounting, and calculus). In addition, students must have a TOEFL score of 71 or 6.0 on the IELTS. Students who meet the academic admission's requirement but not the language requirement can be offered a Conditional Admission to study English at the University of Kentucky. These students can study English at the University of Kentucky English as a Second Language program to meet the university's language requirements.
---
How to Apply
Partner school students have a streamlined application process.
Complete this application and email it to UKINTL@uky.edu before May 15 for Fall.
Official Transcripts. All secondary school and college/university level transcripts must be submitted for review. The transcripts must be official and in your native language and in English. We will accept transcripts from your school contact if emailed to UKINTL@uky.edu.
Bank Statement on bank letterhead is required. We will accept scanned or faxed copies of the official bank statement. Please show a balance of at least $44,000 U.S. dollars if applying for the 2019 Fall Semester. Fees are subject to change.
Complete the attached Sponsor Guarantee Form.
English Proficiency. The University of Kentucky accepts official TOEFL and IELTS results from the testing headquarters (TOEFL UK's Office of Undergraduate Admission TOEFL code is 1234). The minimum TOEFL score of 71 (iBT) or a minimum score of 6.0 on the IELTS is required for admission. Note: Conditional admission is offered to students who meet the academic admission requirements but not the English requirements
A copy of your passport.
Additional documents may be requested at time of application.
The $60 non-refundable application processing fee will be waived for Gatton partner schools. You do not need to send any money to apply.
---
Student Life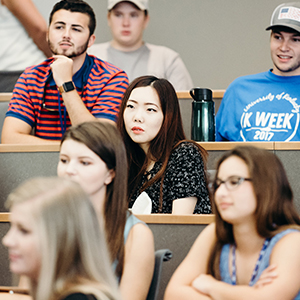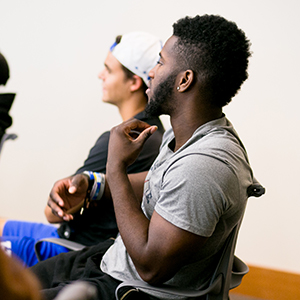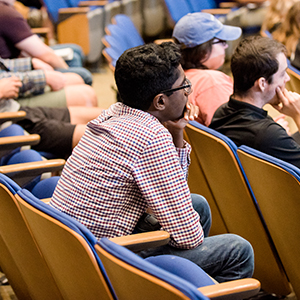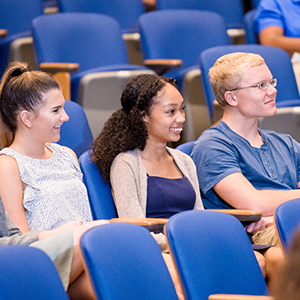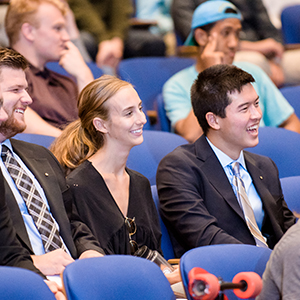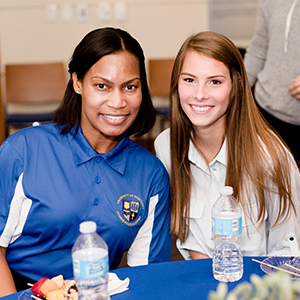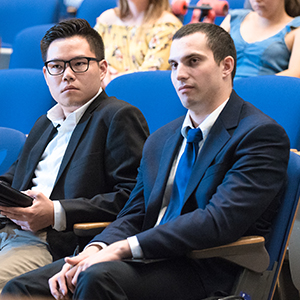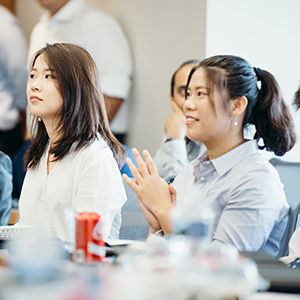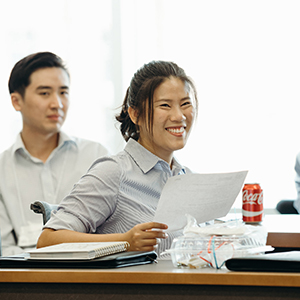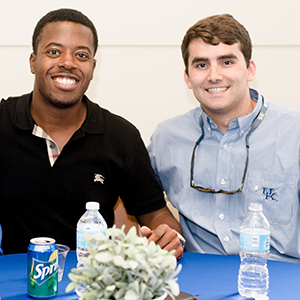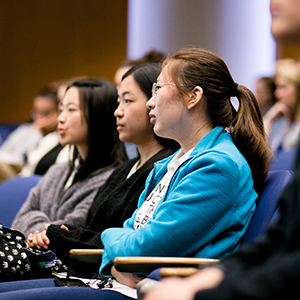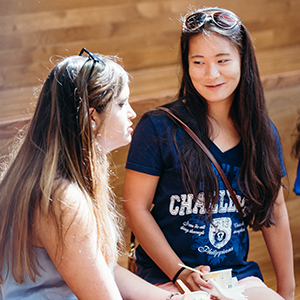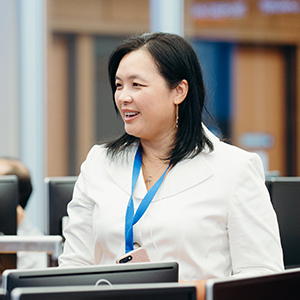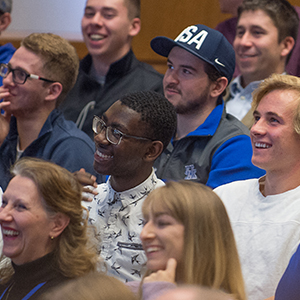 ---
Nancy Johnson
Associate Dean of International Affairs
Gatton College of Business and Economics
University of Kentucky | Lexington, KY 40506
859.257.2976 (office) | nancy.johnson1@uky.edu