DATE: Wednesday, April 24, 2019
TIME: 8:30 AM - 12:00 PM
LOCATION: University of Kentucky, Kroger Field, Recruiting Room
SCHEDULE: 8:30 AM - 9:00 AM Check-in, Breakfast Buffet and Networking
9:00 AM     Welcome and Introductions
9:10 AM     Presentation:  Dave Knox
10:00 AM   Q & A
10:15 AM     Break and Networking
10:30 AM     Panel Introductions and Discussion moderated by Dave Knox
11:30 AM     Q & A
11:45 AM     Book Signing and Networking
12:00 PM     Event Concludes
WHO SHOULD ATTEND: Open to the region-wide business community, entrepreneurs, investors and the UK campus community
REGISTRATION FEES: $75 (includes breakfast buffet and a copy of Mr. Knox's book); After March 25th the cost to register is $100. Seating is limited.
Program
The University of Kentucky's Von Allmen Center for Entrepreneurship (VACE), and the Don and Cathy Jacobs Executive Education Center will be hosting this half-day event, featuring Dave Knox, discussing his book "Predicting the Turn – The High Stakes Game of Business Between Startups and Blue Chips" . The event will also include a panel discussion based on concepts set forth in Dave's book with the following business leaders, entrepreneurs and thought leaders.
Wells Bullard (CEO of Bullard)
Jon Bostock (former President of Big Ass Fans and Founder of Truman's)
David Hasler (Gatton alumnus, former CFO Fazzoli's Restaurant chain and former Sr. Global Treasury and FP&A International Finance for Walmart)
Tim Rowland (founder/CEO of Badger Technologies)
Drura Parrish (President of Xometry Supplies)
Dave Knox will be available to sign his book following the event.
Featured Speaker and Panelists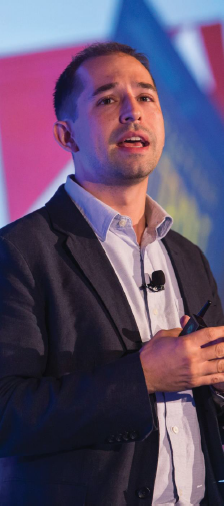 Dave Knox is a leading consultant, speaker, and coach in the areas of innovation, marketing, and digital transformation. He's asked to share his expertise by some of the world's largest companies and most innovative startups. As a brand marketer, venture investor, and startup advisor, Dave Knox bridges the worlds between the Fortune 500 and entrepreneurship. The intersection of these two worlds is the submect of his book, Predicting the Turn: The High Stakes Game of Business Between Startups and Blue Chips, which was named the Grand Prix winner of the 2017 Atticus Award. Dave is the former Chief Marketing Officer of Rockfish, a widely recognized digital innovation agency that was acquired by WPP, where he also served as the Managing Director for WPP Ventures. Prior to Rockfish, Knox was a seven-year beteran of Procter & Gamble, where he was instrumental in the digital turnaround that led to P&G being named to AdAge's Digital A-List.
Dave was named to the iMedia 25 Class of Digital Innovators, Cincinnati Marketing Legend by the AMA,CMO of the Year in the inaugural Business Courier C-Suite Awards, and 40 Under 40 by both AdAge and the P&G Alumni Network.
Dave is a frequent keynot speaker on digital innovation and disruption, including appearances at SXSW, TEDx, Back End of Innovation, NRFtech, Brand Innovators, AdTech NYC, and the iMedia Summit.
He is the cofounder of The Brandery - one of the top 10 startup accelerators in the country. Dave is also a Managing Partner in the seed fund Vine St. Ventures, and an advisor to Bullpen Capital, Glasswing Ventures, and Hyde Park Venture Partners. He serves on the Board of Directors for the Cincinnati Mercantile Libraury, and Main St. Ventures. Dave holds a Bachelor of Science in Marketing from Miami University, where he is also the cofounder of the Cradle of Marketers.
Jon Bostock is Co-Founder & CEO of Truman's. Always choosing to go against the grain, Jon Bostock consistently succeeded at the toughest challenges presented by companies both large and small then used the many lessons learned to start his own.
Over the course of nearly a decade at General Electric, he reinvented business units within the company's sprawling appliances division, devising ways to grow share and profitability, all the while competing against an ever-increasing number of entrants. His success led to his selection to join the executive team at 30 Rock and develop startup ventures to accelerate change across the company.
Jon's success at solving daunting challenges and leading employees numbering from dozens to thousands caught the eye of the founder of Big Ass Fans. The owner, who had long shunned investors, presented Jon with his toughest challenge yet – finding a buyer he would respect and who would care for his self-proclaimed tribe of employees. Jon joined the company as its first chief operating officer and implemented a metric-driven management system that saw revenue rise 15 percent and profitability quadruple in his first year, demonstrating the company's possibilities to potential buyers. Over the following year, he initiated and shepherded the company's record-setting $500 million sale.
Following the sale, Jon and Chief Marketing Officer Alex Reed teamed up to seek a new challenge. The pair began developing direct-to-consumer cleaning company Truman's, aiming to upend the staid cleaning industry with conveniently delivered, easy-to-use products that use 90% less plastic than typical ready-to-use cleaners. Truman's will launch its first products in February 2019.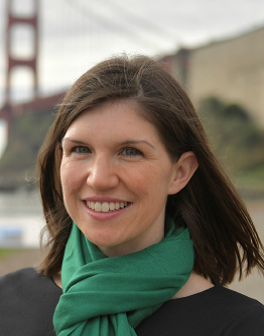 Wells Bullard Wells Bullard is the CEO of Bullard, a 121-year-old, fifth-generation, family-owned company that designs, develops, manufactures, and markets high-quality personal protective equipment and systems that are sold around the world. Bullard's product lines include hard hats, fire helmets, thermal imaging cameras, and respiratory protection. Bullard is headquartered in Kentucky, with operations in Cynthiana and the Bullard Center—supporting global Marketing, New Product Development, and Shared Resources—in Lexington, with global subsidiaries in Germany and Singapore.
Wells grew up in San Francisco, California, and Lexington, Kentucky, and graduated with degrees in International Relations and Spanish from Stanford University in 2003. From 2003 to 2006, Wells worked in Atlanta, Georgia, in a variety of management roles at McMaster-Carr, an industrial supply company, before gaining her MBA at Harvard Business School. Wells joined Bullard in 2008, where she worked in roles in Manufacturing, Marketing, Product Development, and Business Development before taking over as CEO in November 2017. Since Wells became CEO, Bullard has developed a five-year strategic growth plan and expanded operations and reach in the Americas, Europe, and Asia-Pacific.
The Company's vision, under Wells' leadership, is to advance human safety to enable long, healthy, productive lives through innovative solutions. Wells is proud to lead the Company forward in service of this noble calling.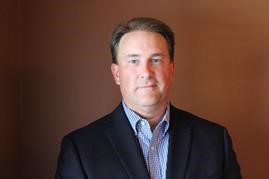 David Hasler is the Vice President of Retail Strategy for G4S Retail Solutions and the Founder & President of Breakthrough Solutions Consulting, LLC (BSC) – a successful consulting firm focused on helping growing businesses tell their economic story and providing c-suite level support in both finance and strategy. David is an active member of the startup community in Kentucky and actively presents at The University of Kentucky and helps startups prepare for pitch competitions.
Over David's career he has held steadily increasing finance and strategy leadership roles in prominent companies such as Walmart, Procter & Gamble and Limited Brands. Most recently, he was the CFO of the Fazoli's Restaurant chain. David has experience working in consumer products, retail and the restaurant industries including roles in manufacturing, R&D, brand management, investor relations, corporate finance and treasury.
David's unique blend of "get it done" finance accomplishments and C-suite level exposure/work experience can help clients see problems from a new perspective and potentially find solutions they may not have considered.
David holds a bachelor's degree in Finance from the University of Kentucky in Lexington, Kentucky and a Master in Business Administration from Xavier University in Cincinnati, Ohio. David is also a Certified Treasury Professional (CTP).
Over the years, David has worked with the Business Ethics Department at NC State University and has also co-authored an article titled "Managing Reputation Risks" which was published in Strategic Finance in November 2010.

Drura Parrish is obsessed with making things. Drura is the President of Xometry Supplies. Xometry is the largest on-demand manufacturing platform in the world. He joined Xometry as part of the acquisition of MakeTime, where he was founder and CEO. Conceived as a two-sided online marketplace matching suppliers with excess capacity to manufacturers in need of parts, MakeTime was dedicated to streamlining CNC machining production with proprietary technology that automated the procurement process. Prior to MakeTime, Drura founded several companies obsessed with making design and production a simultaneous operation. He received his Bachelors in Psychology from Depaul University, M.Arch III from the Savannah College of Art and Design, and M.Arch I from the Southern California Insitute of Architecture.
---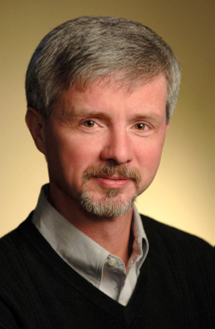 Tim Rowland has more than 38 years of engineering, manufacturing test, sales and strategy experience. Currently, Mr. Rowland is CEO of Badger Technologies, a product division of Jabil. In this role, he is responsible for driving all aspects of the sales, development, delivery and service for Badger Technologies' suite of retail offerings.
Prior to Badger Technologies, Mr. Rowland spent 28 years at Lexmark where he successfully launched an engineering startup focused on retail robotics (acquired by Jabil in 2017). Mr. Rowland also spent 10 years at IBM in various manufacturing test engineering, development and research roles. Mr. Rowland is a graduate of Georgia Tech with a Bachelor's degree in Electrical Engineering.