Barcelona SAE specializes in providing quality internship placements and academic coursework while allowing students to experience everything Barcelona has to offer. Internships focus on business, finance, accounting, marketing, public relations, communications, hospitality management, economics and entrepreneurship in the innovative Mediterranean city. Interns have the opportunity to culturally and professionally immerse themselves through weekly networking events, and weekend excursions. You do not need to speak Spanish to intern with Barcelona SAE; however, there are plenty of opportunities to polish your Spanish speaking skills if you prefer.
Courses and equivalencies
Internship only option
Plymouth State University's Business Internship Course transfers back as EXP 396 (3 credits) + Education Abroad's transfer credit EAP 599 (1 credit)
Internship + management course option
Plymouth State University's Business Internship Course transfers back as EXP 396 (3 credits) + students have the choice of taking a course that may count as a major or elective course for (3 credits) + Education Abroad's transfer credit EAP 599 (1 credit). Please see your Academic Advisor for details.
Sample internship placements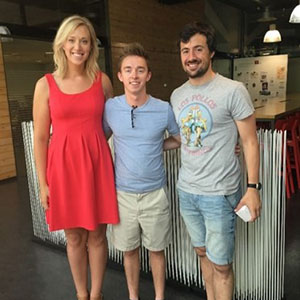 Junior management major, Adam Lucas, interned with WeFitter, a start-up and online platform dedicated to incentivizing fitness through competition with friends and promotional rewards. Adam was tasked with exploring the platform, and offering feedback via a presentation with another intern from Indiana University. He conducted research on launching WeFitter into the American market and developing a marketing plan for the company to do so, specifically focusing on employee wellness programs in the US and health insurance policies. Carlos, founder of WeFitter (pictured with Graham Office Internship Coordinator Liz Pawley) said Adam is professional, mature, and provides helpful recommendations. Adam has gained insight into entrepreneurship and may one day pursue a career in this field.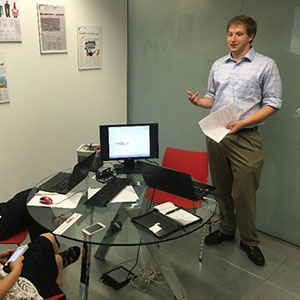 Finance and accounting junior Houston Litchefeld interned with External Management Services, a 10 year old organization founded in Barcelona. This company is housed in Esade's (top business school in Spain) shared working space, as it was founded as a start-up to outsource financial services to the many small and medium companies of Barcelona who need fiscal assistance (cash flow planning, projecting expenses, budgeting). Houston learned about the role of technology platforms in finance, and presented in Spanish on the future of financial technology. He collaborated with their Spanish intern to teach her about the US GAP and she is teaching him about Spanish standards of accounting; they presented this information to the rest of the staff. Houston managed customer correspondence via email and edited economical management content in English. Any money coming into or going out of the company was Houston's responsibility to manage via ledgers and bank transactions. Founder Argelia (pictured below with Barcelona SAE staff member Ana listening to Houston present) was very happy to supervise Houston, as he took feedback well and helped everyone in the office learn English. Houston was happy with his placement and said "it is the perfect blend between accounting and finance, and I have improved my Spanish."
Housing
There are three housing options for interns.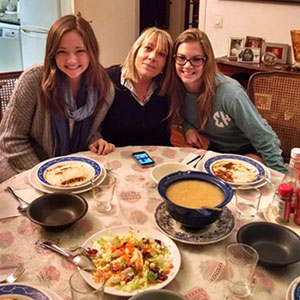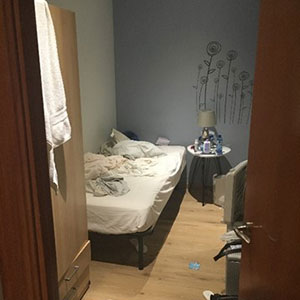 Photo Gallery