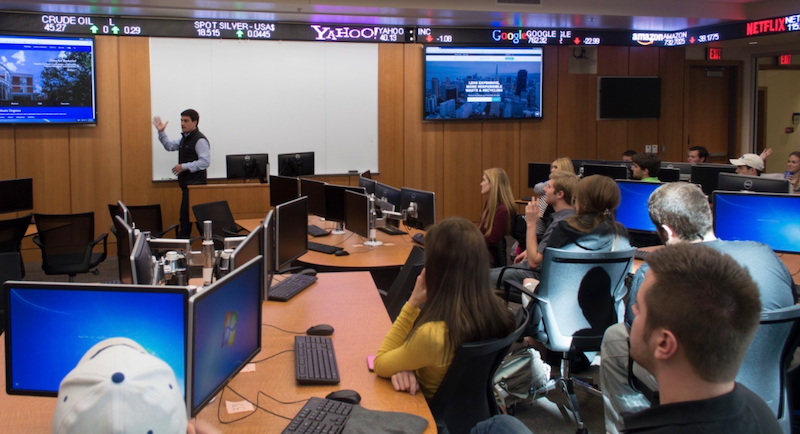 UK students and business leaders are encouraged to register by Friday, March 13 for the Business Innovation Summit set for April 24-25 on the campus of University of Kentucky. Hosted by the Gatton College of Business & Economics, this two-day event provides students with opportunities to learn and connect with industry leaders as well as compete to win seed funding for innovative business plans.
On Friday, April 24, a half-day mini conference will shed light on the epic lessons learned in business innovation and development. The keynote will be presented by Nathaniel R. Morris, founder, chairman and CEO of Rubicon Global, the worldwide leader in cloud-based, sustainable waste and recycling services. Morris also serves as a Gatton College of Business and Economics Entrepreneur-in-Residence where he mentors students for the UK Venture Studio and for UK teams in business plan competitions.
The conference will include sessions presented by these industry leaders:
Sarah Sanders, Gatton College's first recipient of the Distinguished Young Alumni Award, and co-founder and co-CEO of NATIVE, an AgTech startup empowering local farmers to meet the rising demand for local, traceable food.  
Rodney Williams, Co-Founder and CCO of LISNR, responsible for leading all of the company's commercial activities and strategy execution as Chief Commercial Officer.
UK students will also put their pitching skills to the test on the final day during Wildcat Pitch. Held on Saturday, April 25, this full day competition will allow student teams in their division, undergraduate or graduate, to compete for a chance to win $30,000 in seed money. 
Wildcat Pitch offers students the chance to showcase their business ideas for ground-breaking products and services to a panel of judges – including UK alumni – who work primarily in the business sector. The competition offers an invaluable experience to bourgeoning entrepreneurs.
All current UK students are encouraged to submit their intent to compete by the March 13 deadline. For more information and to register, visit http://gatton.uky.edu/wildcat-pitch.