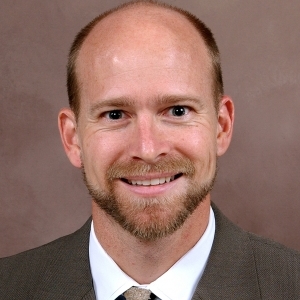 University of Kentucky alum, John Vidal, has been a continuous supporter and contributor to the UK MBA program over the years. He's currently the Vice President, Director of Portfolio Innovation Projects at the Brown-Forman Corporation, which is one of the largest American-owned companies in the spirits and wine business (headquarters in Louisville, KY). John has championed Brown Forman's participation in the Project Connect Internship program at the Gatton College of Business and Economics and has also served on the University of Kentucky's MBA Advisory Council since its inception in 2012.
Vidal says, "It's been an honor for me to remain connected to the University of Kentucky and the MBA program all these years. I believe in their collective mission and I'm happy to see how much the UK MBA program has grown in terms of reputation in the community, program deliverables and caliber of students."
John has also been a keynote speaker at the UK MBA new student Orientation, an active participant in the UK MBA's Lunch and Learn series and sponsored this year's Global Commerce & Strategy Certificate course, which is designed to educate students on foundational aspects of international business. 
Harvie Wilkinson, MBA Program Director, says "John has met with a countless number of our UK MBA students and provided advice to help them in their career pathways. Because of John's contributions, our program is certainly more enriching and valuable to our students. John's professional career is fascinating, and he brings tremendous value not only to our program, but also to Brown-Forman."
John Vidal has been with the Brown-Forman Corporation since 1986 and has held several positions including Vice President, Brand Director of Finlandia Vodka Americas, Vice President, Deputy Staff Director (Office of the CEO) along with his current position as the Vice President, Director of Portfolio Innovation Projects, Global Production. John graduated from the University of Kentucky back in 1984 with his Bachelor of Arts in Communications along with a Masters in Public Administration. Vidal's wife Mendy (Surtees), along with his two kids (Alex and Casey) are also all alumni of the University of Kentucky.