Gatton College of Business and Economics Dean David W. Blackwell recently announced plans aimed at continuing and enhancing the progress the college has made during his first four years at the helm. Blackwell said the college will be engaging in significant transition activity over the next couple of months, with several changes in the college's executive team set to take effect July 1.
"These changes will enable me to increase my focus on broad strategic issues, on cultivating resources to finance our enrollment growth, and on fundraising to invest in elevating the Gatton College's academic programs and research mission as we move toward conclusion of the capital campaign for the new building," Blackwell said.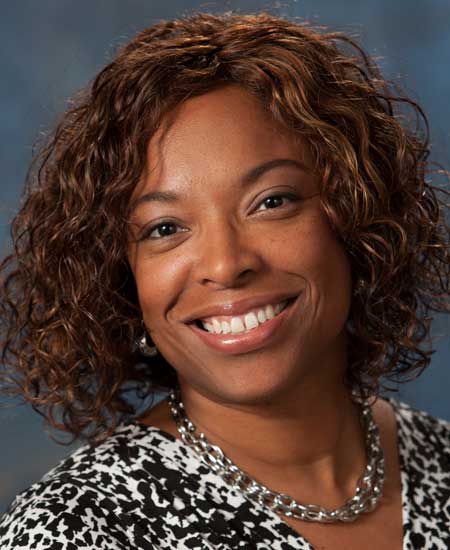 Jenkins named executive associate dean
Nicole Jenkins, an associate professor in the Von Allmen School of Accountancy, has been named the new executive associate dean in the Gatton College, which replaces the current senior associate dean position. As executive associate dean, Jenkins will serve as the de-facto chief operating officer for the college, overseeing financial operations, human resources, faculty affairs, research administration, facilities, information technology, and accreditation/strategic planning.
Jenkins' strong academic career includes positions at Washington University-St. Louis and Vanderbilt University before she joined the Gatton College in 2012.
"Nicole has had much success in research and teaching, and her great leadership potential has been recognized around campus through various leadership opportunities and university service," said Blackwell. "She has strong ideas for initiatives to improve the success of our faculty, and her extensive industry and academic accounting experiences will continue to enhance our fiscal management."
"I look forward to bringing my academic and business experience to a new leadership role in the Gatton College," Jenkins said. "With our new building, innovative faculty research, and increasing student enrollment, the college and our faculty are poised for even greater successes."
Troske to serve as associate dean for graduate programs and outreach
The associate dean for graduate programs position, which has been vacant for the past year, will be expanded into the new associate dean for graduate programs and outreach role, with Ken Troske, who has been senior associate dean since 2012, taking this post. Troske will be responsible for all of Gatton's graduate and professional programs, including the college's MBA programs, as well as the Don and Cathy Jacobs Executive Education Center and the Von Allmen Center for Entrepreneurship. 
"I am excited about the significant potential for growth in the Gatton College's graduate, professional and outreach programs," said Troske. "Increasing the partnerships between businesses, community leaders and our students and faculty is a priority, as our university continues to enhance the economic climate in Kentucky and our region."
"This position is critical for the future of the Gatton College, given that it oversees units and programs that have great potential to generate new resources for the college," said Blackwell. "Ken has long had high visibility in the business community and in various public policy arenas. His contributions to the college have been countless, but none more challenging than his role in coordinating and overseeing the construction of our new building. I look forward to working with Ken in this new role."
Johnson now associate dean for international affairs
Blackwell also announced that he is elevating the executive director of international affairs position to that of associate dean for international affairs, with Nancy Johnson remaining in the job with additional responsibilities. Under her leadership, this position has greatly expanded, with increasing numbers of international partnerships, education abroad opportunities, and international students in the Gatton College. Johnson will continue developing and overseeing new international partnerships as the college works to diversify its global reach.
Scott Kelley will continue as the Gatton College's associate dean for undergraduate affairs, the position he has held since 2010.
In a message to the school's faculty, staff and students, Blackwell, who took over as dean of the Gatton College on March 1, 2012, thanked Troske, Jenkins, Johnson and Kelley for agreeing to serve in these roles. He also called on all members of the Gatton community to continue their support and hard work in enhancing the college and the University of Kentucky.